Fort Sumter Elevators Out Of Service

The elevators at Fort Sumter are out of service until further notice. Disabled visitors departing from Liberty Square will have access to restrooms on board the ferry boat while at Fort Sumter. For more information, please call (843) 883-3123.
Join Our Friends
Created as a 501c.3 non-profit organization, The Fort Sumter – Fort Moultrie Historic Trust serves as a supporting arm of the Fort Sumter National Monument and the National Park Service's efforts to preserve, protect and enhance the park for the benefit and education of the public.



For more information:


Did You Know?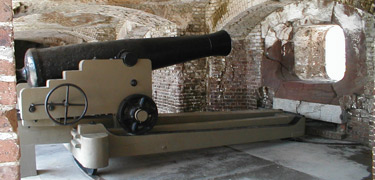 The first Union shot of the Civil War was fired by Captain Abner Doubleday. He was the second senior officer at Fort Sumter, under Major Robert Anderson. Fort Sumter National Monument, SC