No Elevator Serivce at Fort Sumter

The museum, restrooms, bookstore, and top level of Fort Sumter are only accessible by climbing stairs. For more information, visit the link below or please call (843) 883-3123. More »
No Water or Restrooms at Fort Sumter

Due to a break in the Charleston water line supplying Fort Sumter, restrooms and drinking water are not available at the fort. Please bring drinking water with you if you plan to visit. Water and restrooms are available aboard the ferries.
Nearby National Park News
Located 120 miles northwest of Charleston in Hopkins, SC, Congaree National Park is home to the largest remnant of old-growth floodplain forest remaining on the continent! Experience champion trees, towering to record size amidst astonishing biodiversity.
For Congaree National Park News, please click here.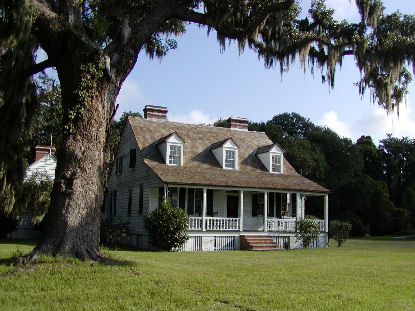 Charles Pinckney National Historic Site

Just 11 miles from Charleston in Mount Pleasant, SC, Charles Pinckney National Historic Site is the last remaining 28 acres of Charles Pinckney's plantation Snee Farm. Charles Pinckney was a significant contributor to and signer of the United States Constitution.
For Charles Pinckney National Historic site news, click here.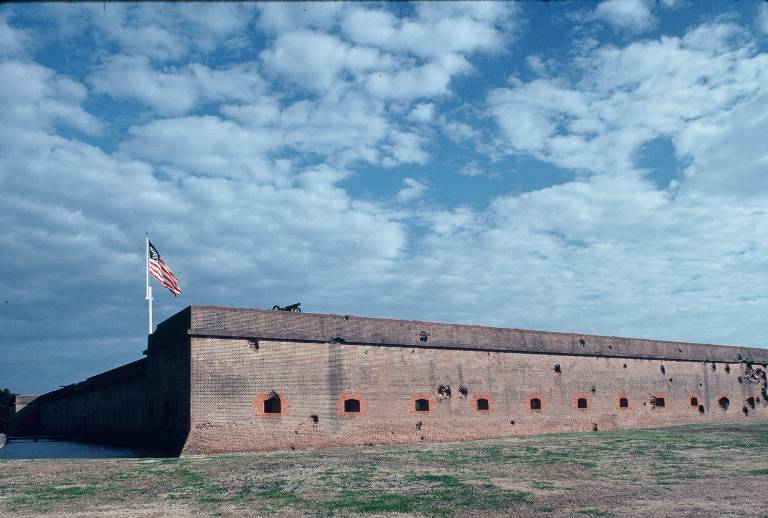 Fort Pulaski National Monument
Located 122 miles southwest of Charleston in Savannah, GA, Fort Pulaski National Monument demonstrates the quickly changing technology of war. In the days before the Civil War, brick forts were America's main defense against overseas enemies. In one two-day battle during the Civil War, new technology proved its superiority to brick forts. The Union army used rifled cannons to compel a surrender by Confederates inside Fort Pulaski. No one ever built a brick fort again after the battle.
For Fort Pulaski National Monument news, click here.

Did You Know?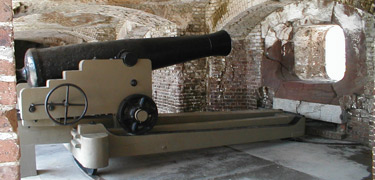 The first Union shot of the Civil War was fired by Captain Abner Doubleday. He was the second senior officer at Fort Sumter, under Major Robert Anderson. Fort Sumter National Monument, SC