Holiday Closures

All park sites will be closed on Thanksgiving Day (November 28), Christmas Day (December 25), and New Year's Day (January 1). This includes Fort Sumter, the Fort Sumter Visitor Education Center, and Fort Moultrie.
For Kids
The park is kid-friendly. Both Fort Sumter and Fort Moultrie have Junior Ranger programs. There are also lots of places for kids to explore and learn about American history.
National Park Service Flat Ranger
This programs allows children to explore National Parks from home. Use the links below to start you on your journey.
1. Pick a Flat Ranger
Flat Ranger Boy or Flat Ranger Girl


Did You Know?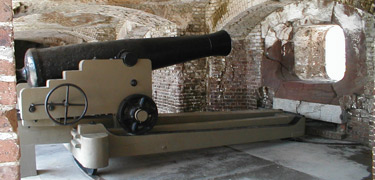 The first Union shot of the Civil War was fired by Captain Abner Doubleday. He was the second senior officer at Fort Sumter, under Major Robert Anderson. Fort Sumter National Monument, SC