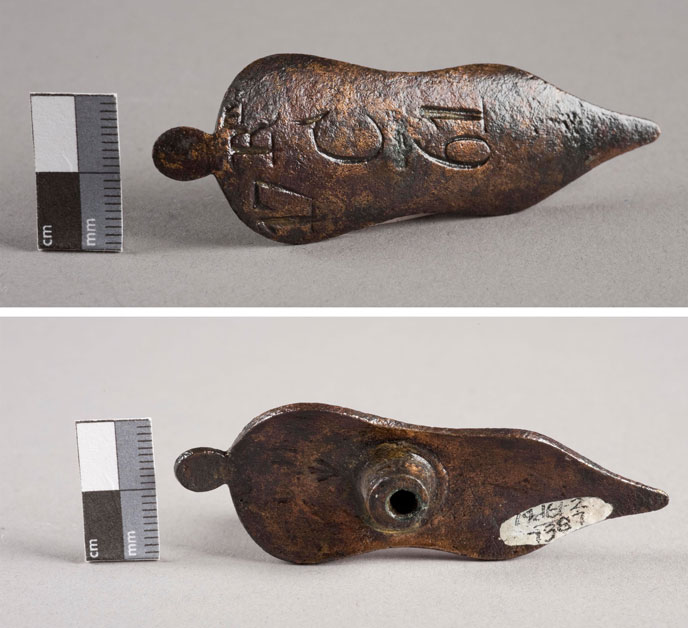 NPS Image
This artifact is an escutcheon, or decorative plate, that was part of an 18th century flint-lock firearm. The inscription was carved into this brass piece, most likely, by the owner of the gun. The letters and numbers "17 Rm / C / 61" were carved into the front and a King's broad arrow was impressed on the back of the plate. The broad arrow was a symbol used by the British military to indicate ownership by the British government.
It is likely that this escutcheon plate belonged on the firearm of an individual serving in the 17th Regiment of Foot, an infantry unit of Great Britain. In 1763, two divisions of the British 17th Regiment of Foot were stationed at Fort Stanwix through the winter of 1764 (Gage 1931: 210).
This escutcheon plate was uncovered by archeologists in the Sally Port of Fort Stanwix during excavations in the 1970s (Hanson and Hsu 1975: 67). To learn more about excavations at Fort Stanwix and access publications about archeology, visit Archeology at Fort Stanwix.
To learn more about the 17th Regiment visit the History of the Royal Leicestershire Regiment.
To see this object in greater detail, visit the National Park Service Museum Management Web Catalog: escutcheon plate.