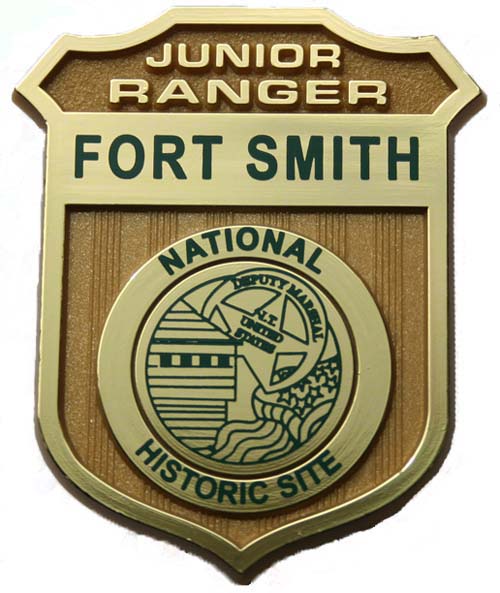 Junior Ranger Program
Kids (all ages) can become Junior Park Rangers at the Fort Smith National Historic Site!

Fun will be had as they learn about soldiers, Native Americans, deputy marshals, outlaws, and Judge Parker. There are three different Junior Ranger books: One can be completed indoor in the visitor center, one focusing on the Civil War (part of the Civil War Junior Historian Program) and the Wayside Walkabout an outdoor activity book. Complete one of the books to earn an official Fort Smith National Historic Site Junior Ranger badge!
For more information go to the information desk in the Visitor Center or if you want to get a head start you can download and print them now.
Civil War 150th Junior Ranger book (part of the Junior Civil War Historian Program)
Wayside Walkabout outdoor Junior Ranger activity book