Weather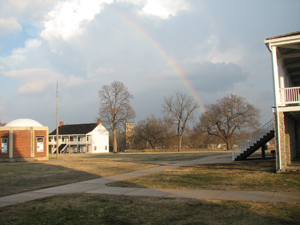 NPS Photo
Spring and autumn are pleasant with mild temperatures. Summers are generally hot and humid, while winters are mild with periods of cold weather and varying snowfall. Thunderstorms are common throughout the spring and summer. Heavy coats should be worn in winter, while persons traveling in other seasons should bring rain gear in case of thunderstorms.
For current weather at Fort Scott, click here


Did You Know?

Soldiers at Fort Scott formed the first "rainbow coalition" during the Civil War. African American, American Indian, and Euro American soldiers fought in this area. Many, including the First Kansas Colored, Sixth Kansas Cavalry, and elements of the Indian Home Guard trained at Fort Scott.