Weather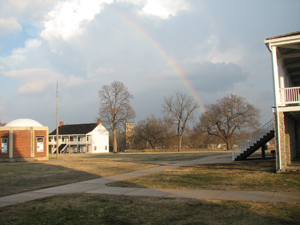 NPS Photo
Spring and autumn are pleasant with mild temperatures. Summers are generally hot and humid, while winters are mild with periods of cold weather and varying snowfall. Thunderstorms are common throughout the spring and summer. Heavy coats should be worn in winter, while persons traveling in other seasons should bring rain gear in case of thunderstorms.
For current weather at Fort Scott, click here


Did You Know?

After Fort Scott was abandoned by the army in 1853, the buildings were sold at public auction, and the fort became the town of Fort Scott. One of the officers' quarters eventually became the Goodlander Home for Children. For about fifty years, orphans and other needy children were cared for here.