Weather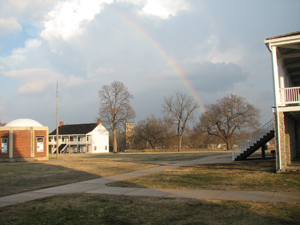 NPS Photo
Spring and autumn are pleasant with mild temperatures. Summers are generally hot and humid, while winters are mild with periods of cold weather and varying snowfall. Thunderstorms are common throughout the spring and summer. Heavy coats should be worn in winter, while persons traveling in other seasons should bring rain gear in case of thunderstorms.
For current weather at Fort Scott, click here


Did You Know?

Fort Scott uses three styles of architecture: French Colonial, Greek Revival, and vernacular. The most dominant is French Colonial; characterized by wide porches, stairways and a broken roofline. Most living quarters are on the second floor to avoid bad air believed to exist at lower levels.