Weather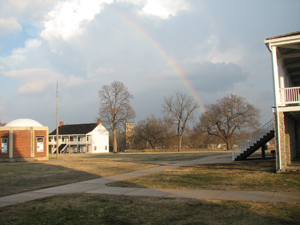 NPS Photo
Spring and autumn are pleasant with mild temperatures. Summers are generally hot and humid, while winters are mild with periods of cold weather and varying snowfall. Thunderstorms are common throughout the spring and summer. Heavy coats should be worn in winter, while persons traveling in other seasons should bring rain gear in case of thunderstorms.
For current weather at Fort Scott, click here


Did You Know?

The fort was named for General Winfield Scott, who was the commander of all American armies in the 1840s. General Scott was none too happy about it and said that it was done without his knowledge and against his wishes.