Shared Stories of the Civil War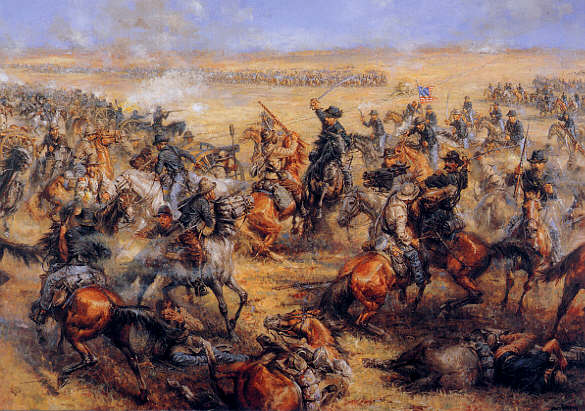 Andy Thomas
Fort Scott National Historic Site invites the public to attend "Price's 1864 March through Missouri," a free guided reading and discussion activity on Saturday, October 25, at 2:00 p.m. in the site's Grand Hall.
By the autumn of 1864, the Civil War had raged for more than three years, devastating much of the American countryside and inflicting suffering on a scale never witnessed in United States history. With a presidential election on the horizon, former Missouri governor and Confederate general officer Sterling Price made a bold decision to try to turn Northern support against Lincoln by invading Missouri and enabling the state to formally secede from the Union just before the vote. While Price's Raid failed to achieve that goal, it resulted in the largest Civil War battle in Kansas as Union forces pursued the fleeing rebel army and caught them at Mine Creek.

Hear compelling first person accounts of that traumatic time along the Kansas-Missouri border when the war's outcome remained uncertain and the town of Fort Scott was threatened. Thousands were mobilized for this clash of titans that would turn the tide of war in the Trans-Mississippi Theater.
Fort Scott National Historic Site, a unit of the National Park Service, is open daily from 8:00 a.m. until 5:00 p.m. The program is free and the Grand Hall is mobility-impaired accessible. Assistive listening devices are also available.