Storewide sale-15% off

Fort Scott's bookstore, operated by Western National Parks Association, will be participating in Mistletoe on Main Street, a downtown shopping event on December 12 from 5- 8 p.m. The site will be offering 15% off all items in the store.
Fort Scott: Lessons from an Adolescent America
Fort Scott National Historic Site invites you to step back in time to experience life at a frontier army post and to participate in the events of a town immersed in conflict! We invite you to participate in one of our curriculum based education programs or one of our other educational opportunities.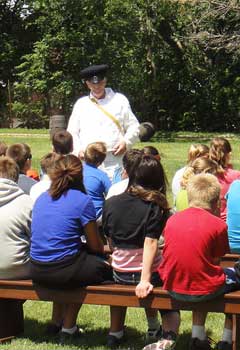 Features
Virtual Resource Center

The virtual resource center is a research aid to students and volunteers preparing education and living history programs about 1840s frontier life.

Read More