Professional Development
For the past four summers, Fort Scott NHS has participated in the teacher ranger teacher progam. The program is a six-eight week program that gives school teachers an opportunity to work as an intern in a national park area. TRTs help strengthen the site's education programs and outreach and take their experiences with them back to the schools.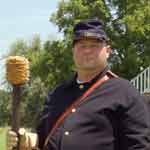 Teacher Ranger Teacher
Learn More
The site is sponsoring a teacher workshop in September 2013 that focuses on African American Soldiers and other unsung heroes of the Bleeding Kansas/Civil War era. Participants in the workshop will be instructed in project based learning as a method to engage students in the stories of the past.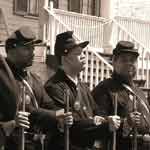 Teacher Workshop-Project Based Learning
Learn More