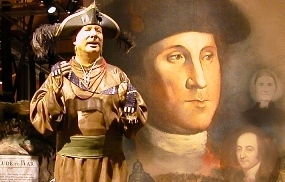 Donations and Monetary Contributions
Your support of is an important component of the preservation of Fort Necessity. Your donations enhance the programs and activities to protect park resources and provide visitor services and we are very grateful for your support. There are several ways of supporting Fort Necessity. Find out how you can help.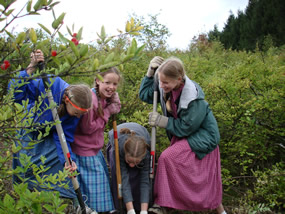 There are many opportunities to volunteer at Fort Necessity. Use your skills in historical interpretation, welcoming visitors, maintenance trades or the natural sciences in the stewardship of this special place.
Housing and RV campsite are available for full time volunteers and interns. Training, volunteer uniform shirts and/or living history costumes may be provided. Historic black powder weapons training for living history soldiers in usually held in early June.
Send a message to the volunteer coordinator for more information.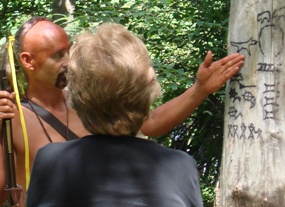 College credits may be earned through internships. Students should speak with their advisers about the number of hours required to earn college credit.