Park Management
About
Created by Presidential Proclamation on November 1, 2011, Fort Monroe National Monument is one of the newest additions to the national park system. Fort Monroe was the third oldest United States Army post in continuous active service until its closure in September 2011. It was designated a National Historic Landmark in 1960 and it is listed on the National Register of Historic Places. The Fort Monroe National Monument 325-acre park boundary includes historic fortifications and the North Beach area.

In the spring of 2012, the National Park Service began working on the first phase of planning to develop a Foundation Document that helps identify what is nationally significant about the monument.

On April 30, 2012, the National Park Service will hold the first public open house meetings to discuss the development of the Foundation Document. The public is invited to attend one of the meetings or may participate electronically through our website: http://parkplanning.nps.gov/FOMR-1
---
September 9, 2011 - Governor of Virginia's letter of support to Secretary Salazar for the establishment of Fort Monroe National Monument in Hampton, Virginia.

November 1, 2011:
Watch and listen to this short video
as President Obama signs the Proclamation. (4 minutes 39 seconds)
Video Transcript
.
April 30, 2012:
Press Release
- First public open house to be held at Fort Monroe.
Interested in working for the National Park Service? The website usajobs.gov is the best place to search for open vacancies within the federal government. Click here to see a vacancy announcement for a position advertised at neighboring Colonial National Historical Park.
Did You Know?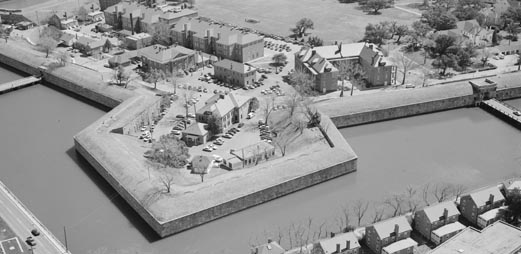 From lessons learned in the War of 1812, the U.S. built a network of forts for seacoast defense called the Third System. Fort Monroe was the first and largest of these forts and named for President James Monroe.