Dibbles n' Buds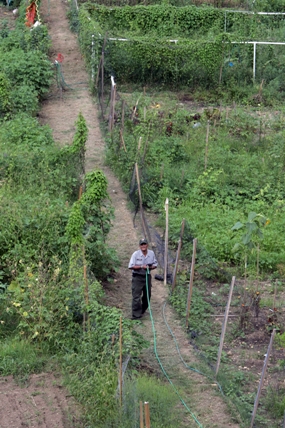 Kevin F Barry
Dibbles n' Buds
Here you can read all new issues of the Fort Dupont Community Garden newsletter and view older issues as well.
NEW * August 2011 * NEW
Older Issues:
Did You Know?
Every spring visitors to Fort Dupont Park experience the re-birth of several beautiful wildflowers, shrubs and trees, including the Mountain Laurel (Kalmia latifolia L.) shown to the left. Mountain Laurel likes to grow in the Park's upland region along the ridge line in several civil war sites in and around the park. More...