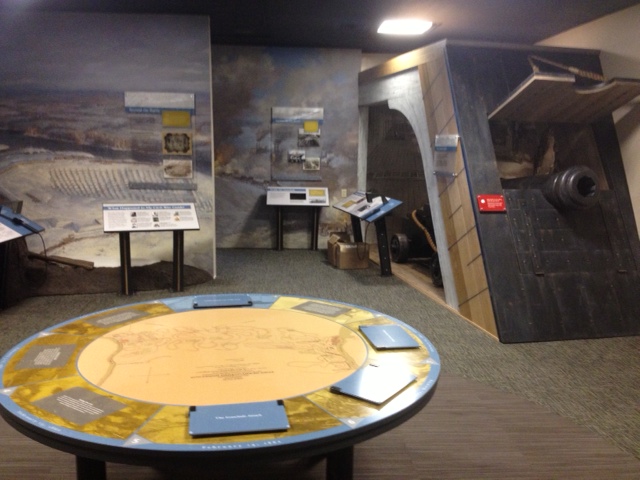 NPS
New visitor center exhibits were installed in August of 2013. Some finishing touches will be placed on them throughout September. The exhibits are intended to help visitors make a special connection with those who were involved with, and affected by, this February, 1862, campaign.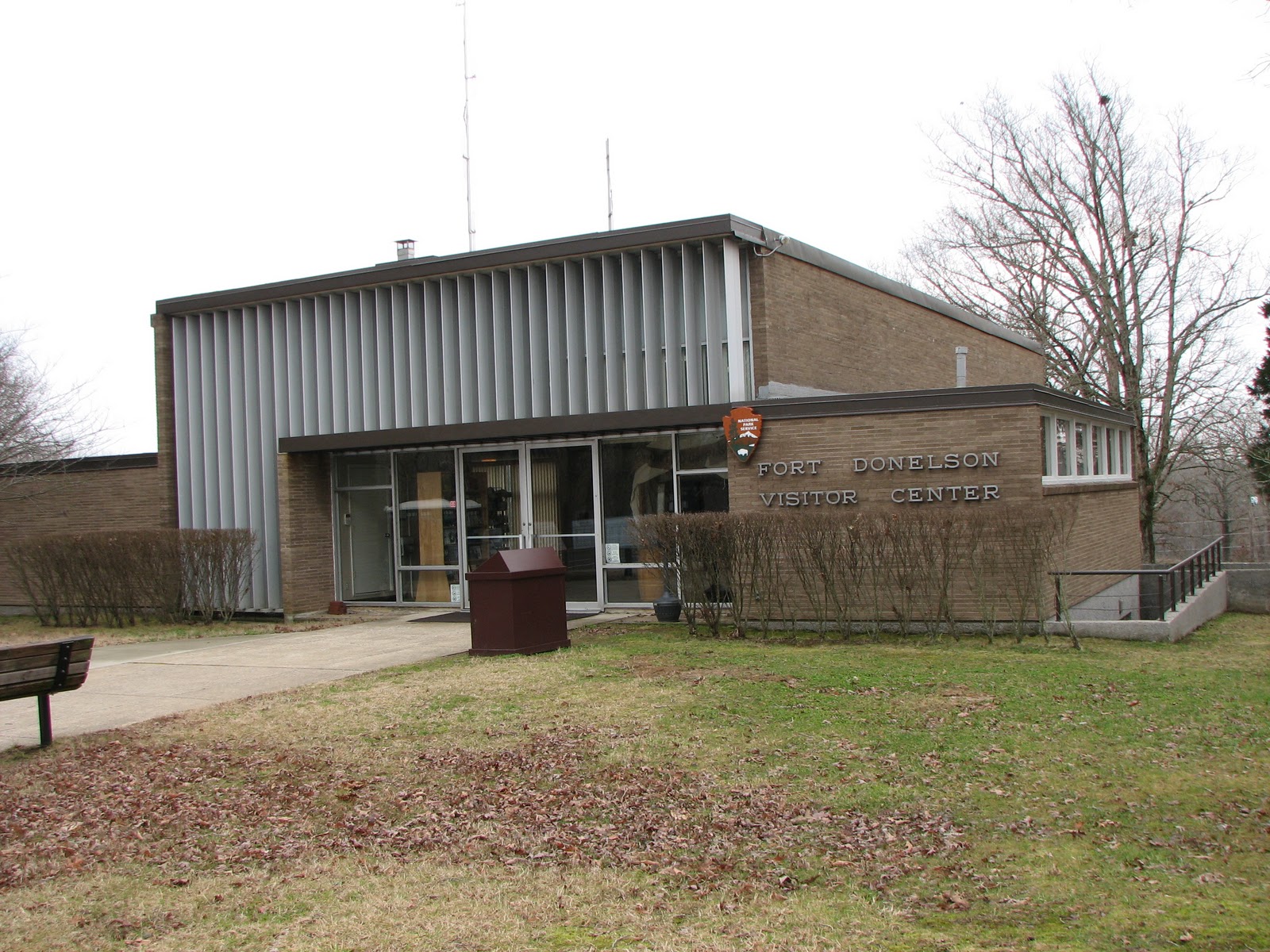 Park VIPs
Begin your battlefield tour at the visitor center. The visitor center, located on Highway 79, is open daily, 8 a.m. -4:30 p.m. and is only closed on Thanksgiving Day, December 25th and January 1. All visitor center facilities are handicapped accessible. The visitor center contains an Eastern National bookstore, a museum with Civil War artifacts, redesigned and redone in late 2013, and an outstanding film. The park's orientation film Fort Donelson: Gateway to the Confederate Heartland engages visitors with a storyline that draws on the lifelong friendship between Union General Ulysses S. Grant and Confederate General Simon B. Buckner. Park visitors also learn a couple of new facts: Confederates actually built three earthen forts near here, including Fort Heiman (located in Calloway County, Kentucky), as well as Fort Henry and Fort Donelson, all of which were eventually used as refuge sites by freedom-seeking slaves.

Click here for a downloadable map of the park. (Map was completed in 2010 and shows the most recent tour route.
Map is in .pdf format.)


And our updated calendar of events can be found here.


Park Tour

The tour at Fort Donelson National Battlefield is self-guided. A park brochure explains the six-mile, self-guided tour.
(Because of limited staffing, guided tours are usually not available on a daily basis, and the park currently does not have a licensed battlefield guide program.)
Park Rangers are available for questions. Interpretive programs are offered for schools, civic groups, and military groups. Groups interested in arranging special tours are asked to call (931)232-0834. At least two weeks notice is requested; we can not guarantee services with less than two weeks notice.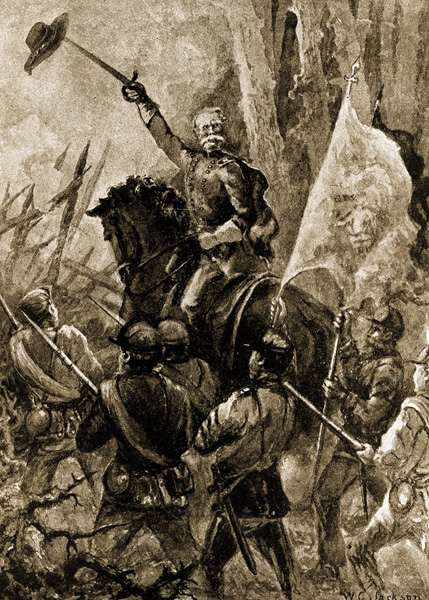 Staff Rides at Fort Donelson
Military groups are always welcome, and may request a Staff Ride at Fort Donelson National Battlefield. These programs can be catered to your unit's learning objectives and/ or scheduling needs. A Staff Ride explores the battlefield and the battle, while participants discuss principles of war and leadership, using the February, 1862, Campaign for Forts Heiman, Henry and Donelson as a model.
Interested units may call (931)232-0842, for more information and scheduling. The park requests some notice in advance. In advance of the scheduled Staff Ride, a special Staff Ride guide will be provided to the unit. This guide will include a historical context for each stand, backgrounds in the personal histories of the major participants, and logistical assistance to help with planning.
There is no charge for this service, which Fort Donelson National Battlefield is honored to offer.
For more information on Staff Rides, and how they can greatly assist in personal and unit development, please visit this page.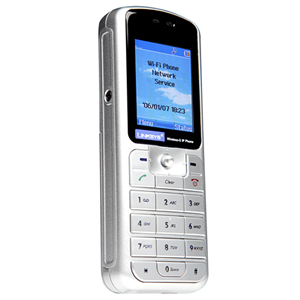 Use your smartphone or computer to learn more about Fort Donelson National Battlefield!
Visit fortdonelson.toursphere.com