Fort Donelson Status March 7 2014

The park's visitor center is open today, March 7, 2014. The main tour road is now open. The Dover Hotel is open. Stop #7 is closed. Park staff is working on removing ice and snow. Many local roads, especially back roads, are still treacherous.
Places To Go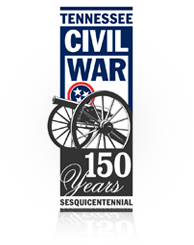 Tennessee is a state rich with Civil War history. You can learn more about how Tennessee will be marking the 150th anniversary of the American Civil War here.


Did You Know?

BG Charles F. Smith, a division commander under BG US Grant during the Battle of Fort Donelson, was Commandant of Cadets during Grants and Buckner's time at West Point.