Saturday's Civil War Singers Concert Relocated Because of Heat

This Saturday's Civil War Singers concert, originally scheduled for the River Batteries, has been moved to the park's visitor center, still scheduled for 6:00 PM. High temperatures are expected for the next few days in this area.
Places To Go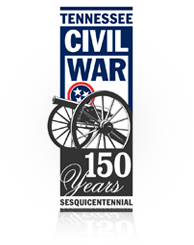 Tennessee is a state rich with Civil War history. You can learn more about how Tennessee will be marking the 150th anniversary of the American Civil War here.


Did You Know?

Lew Wallace served on the military tribunal of Lincoln's assassins after the war and was president of the court martial that convicted Henry Wirz, Confederate commandant of Andersonville Prison.