Saturday's Civil War Singers Concert Relocated Because of Heat

This Saturday's Civil War Singers concert, originally scheduled for the River Batteries, has been moved to the park's visitor center, still scheduled for 6:00 PM. High temperatures are expected for the next few days in this area.
Fort Donelson National Cemetery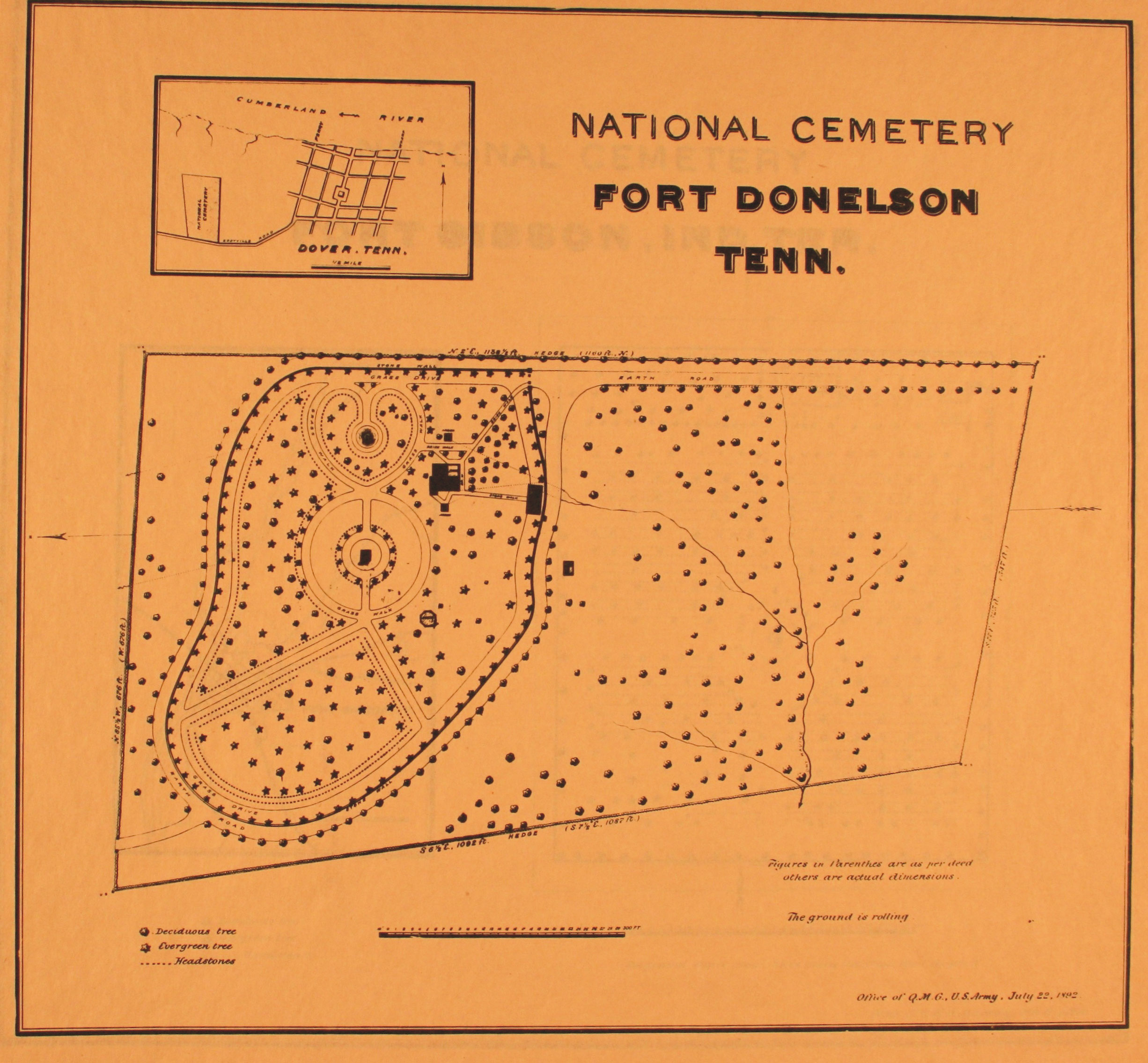 1893 site plan of Fort Donelson National Cemetery. A larger version can be found here.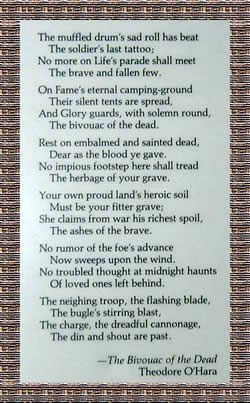 FORT DONELSON NATIONAL CEMETERY
In July 1862, Congress passed legislation giving the President of the United States the authority to purchase land for the establishment of cemeteries "for soldiers who shall die in the service of their country".
The legislation effectively began the national cemetery system. In 1863, the Union Army abandoned the Confederate works and constructed a new fortification on the ground that became the cemetery site. A freedmen's community developed around the new Union fort. Four years later, this same site was selected for the establishment of the Fort Donelson National Cemetery and 670 Union soldiers were reinterred here. These soldiers (which included 512 unknowns) had been buried on the battlefield, in local cemeteries, in hospital cemeteries, and in nearby towns. These totals include five known and nine unknown soldiers from the United States Colored Troops. The high percentage of unknown soldiers can be attributed to the haste in cleaning up the battlefield and the fact that civil war soldiers did not carry government-issued identification.
In 1867, Fort Donelson Cemetery was established as the final resting for Union soldiers and sailors initially buried in the Fort Donelson area.
Today the national cemetery contains both Civil War veterans and veterans who have served the United States since that time.
Many spouses and dependent children are also buried here.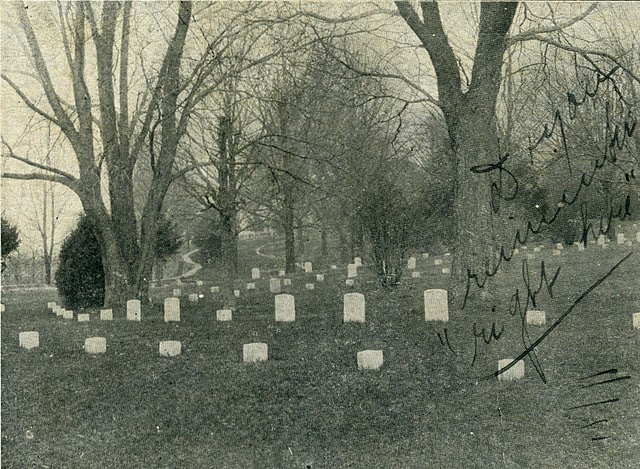 Part of Fort Donelson National Cemetery as it appeared around 1908.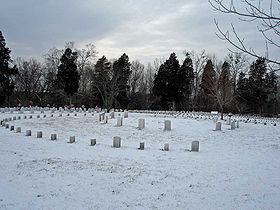 NPS
Fort Donelson National Cemetery, February, 2011.



Did You Know?

On February 16, 1862, Confederate General Simon B. Buckner surrendered Fort Donelson to Ulysses Grant. Several years later, Buckner would serve as the Governor of the Commonwealth of Kentucky. In 1885, he would serve as a pallbearer to his old friend Ulysses Grant.