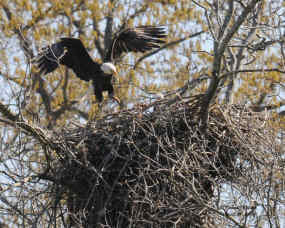 Connie Wilson
Fort Donelson was once again the nesting home for a pair of American Bald Eagles.This year we watched, with hundreds of visitors, as the pair produced a single eaglets. The young left the nest but remained in the park for several months and still, if lucky, can get a glimpse of it some mornings. Visit the Photo Gallery and see.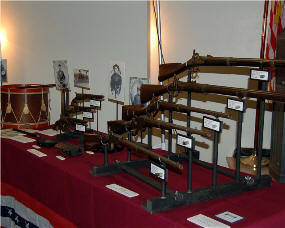 Connie Wilson
Kraig Lawson and Jack Barnhart returned their Civil War exhibit to Fort Donelson National Battle over the Fourth of July weekend. Visitors were able to see authentic civil war army and navy weapons, clothing, photographs, and various accoutrements. Lawson's working scale models of a Timber clad and Ironclad Gunboat was a big attraction.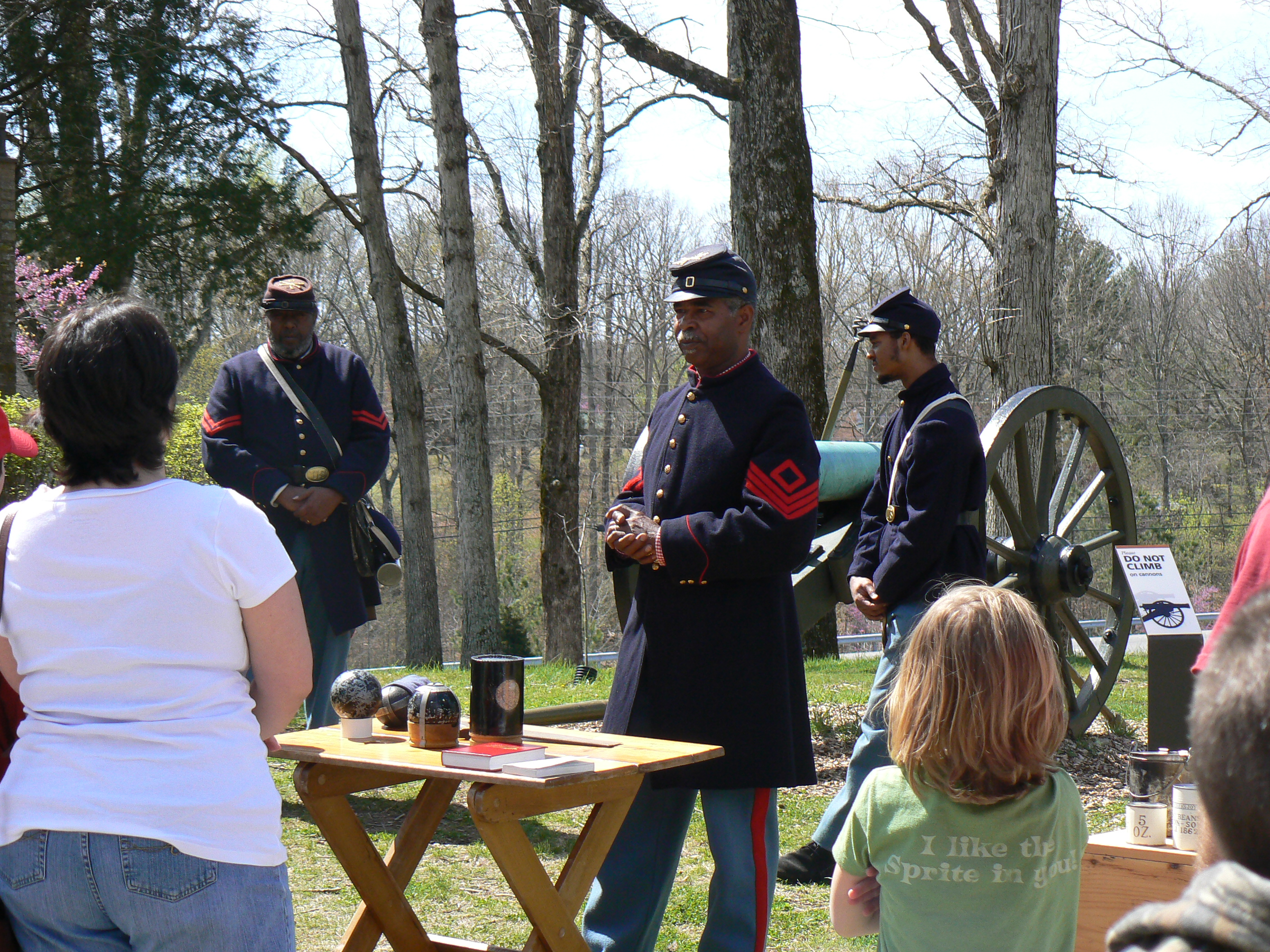 NPS
Re-enactors with the 12th U.S. Colored Heavy Artillery (USCHA) share stories about life as an African-American soldier at Fort Donelson. (April 2009)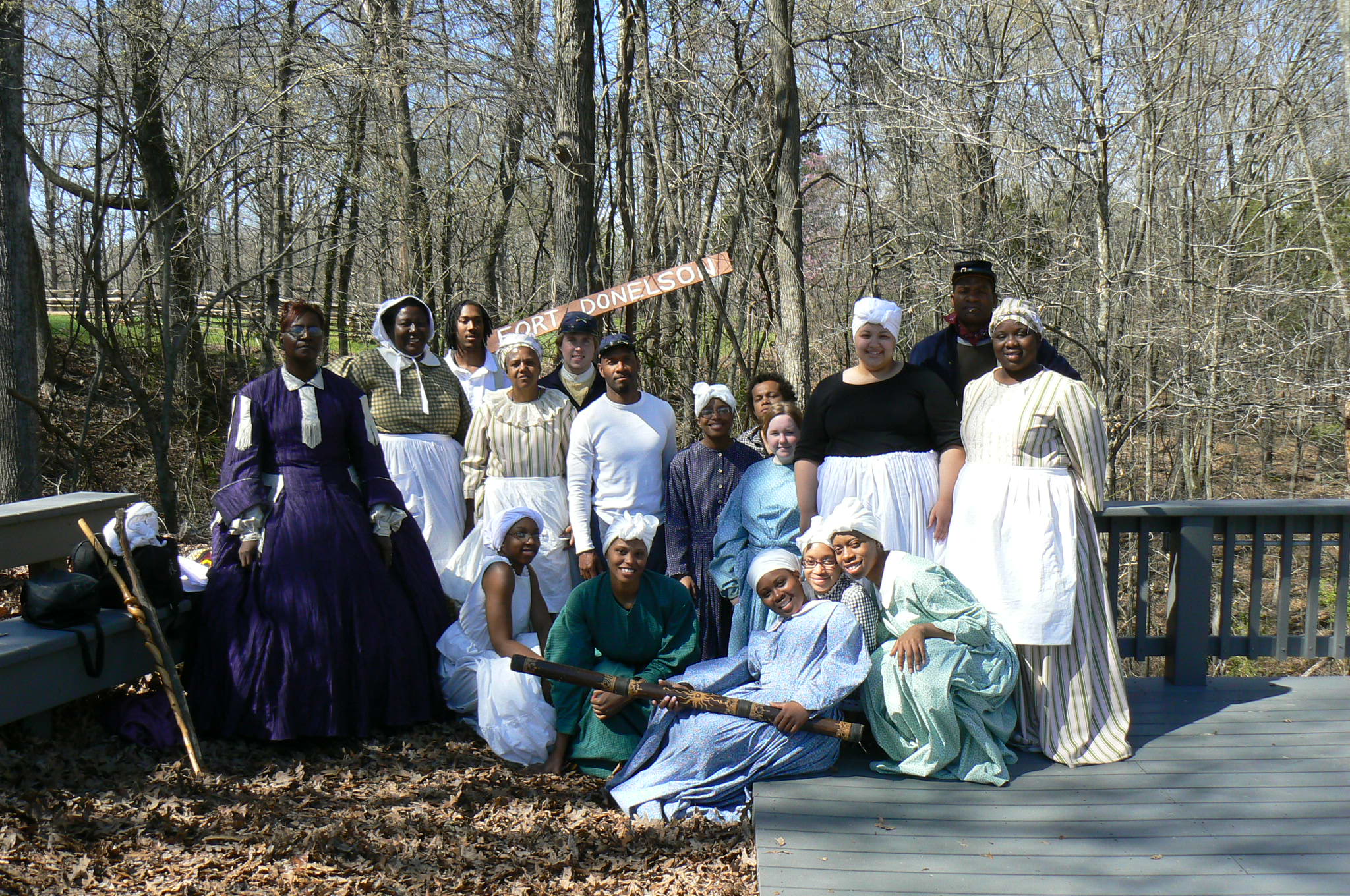 NPS
In April 2009, historian Nancy J. Dawson and her students from Western Kentucky University performed an original historical drama about African-American soldiers and their families at Fort Donelson. Actor Charles Holt and Choreographer Rossi Turner were featured in the production.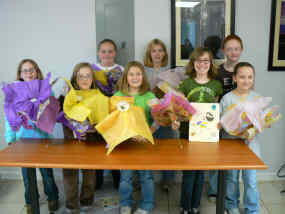 Park Staff
The First Bloom participants meet with Park Ranger Deborah Austin and Girl Scout Coordinator, Teresa Earhart at Fort Donelson National Cemetery Telenet building November 14, 2009 for their monthly meeting. Ranger Austin opened meeting with a review of the First Bloom program at Fort Donelson and introduced its interactive website, and why native plants are important. Guest speaker, Brenda Batson, with the Middle Tennessee Iris Society talked about Tennessee 's state flower. Scouts learned about parts of the flower and how to properly propagate them. Scout leaders led the girl scouts in hands-on activities; Flower Dissection and making their own flower, and Cereal box journals. Toward the end of the year program, scouts will plant a native landscape at the park. This site planting will be a lasting connection for those youth, an important learning experience, and a feature that all future visitors to the park will enjoy