Fort Donelson NB Volunteer Opportunities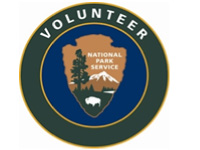 NPS
Current Volunteer Opportunities
VISITOR CENTER ASSISTANT, Activities: Visitor Information, General Assistance
Dates: Volunteers are always welcome for this opportunity.

INTERPRETIVE ASSISTANT, Activities: Tour Guide/Interpretation, Visitor Information, Dover Hotel, General Assistance
Dates: April 1, 2015-September 30, 2015, although we always welcome volunteers for this opportunity.

MAINTENANCE VOLUNTEER, Activities: Construction/Maintenance, Trail Maintenance, Weed/Invasive Species Control
Dates: Always welcome.
Do you have an idea on how to help the park? Please share your idea with us. Your time and talents are appreciated.

To view more NPS volunteer opportunities, go to http://www.nps.gov/volunteer or http://www.volunteer.gov/gov