EASTERN NATIONAL...Working with the NPS for over 50 years!

EASTERN NATIONAL provides quality educational products and services to the visitors to America's national parks and other public trusts. Eastern National, chartered in 1948, is an association operating in more than 130 national parks and other public trusts. Its policies and programs are guided by an elected board of directors. The board, the members and the staff are dedicated to the preservation and use of the parks for the benefit of all Americans, visitors from all nations and future generations.

Click here to visit our Eastern National store page! And thank you for supporting them, and us.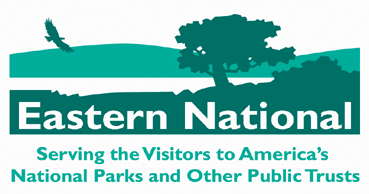 Eastern National
When you visit an Eastern National store in a National Park, you are guaranteed to find quality items that will enhance your visit. Whether it be a terrific book on the Battle of Fort Donelson, books about notable persons from the Battle, or a reproduction canteen that helps us understand a soldier's life, you will find unique items in the store. And Eastern National returns the proceeds of their sales to the parks, so your purchase truly makes a difference. So far, in 2010, special funding from Eastern National has allowed the park to purchase some rare and fascinating documents from the Fort Donelson campaign, which we would not have been able to acquire otherwise.