Museum Closure

Our park museum will be closed April 15, 2013 till 2014. This will also affect our park orientation film screening; it will be limited to 8-10 visitors at a time. The rest of the park is open for visitation. We are sorry for the inconvenience.
Evening Tour October, 2013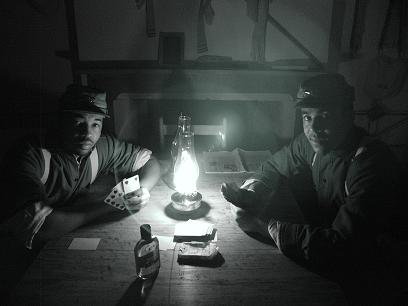 Max Kandler
October 6th 2012

One Night Only!
Step back in time to the 19th century for a living history experience by lantern light! Tours every half-hour from 6:00 - 8:30 p.m.
FREE Entrance!

Saturday before Columbus Day. October 12, 2013.

Did You Know?

Many Fort Davis officers brought their wives and families to the fort, and the women took an active lead in organizing social diversions.  Balls, charades, dinner parties, and weddings were frequent and well-attended events.