Decklogs of Union Gunboats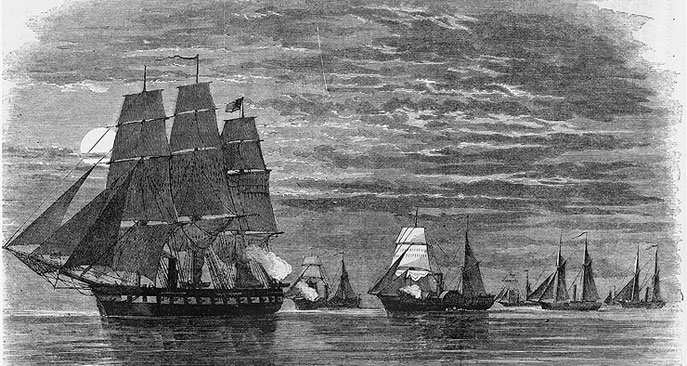 U.S. Naval Historical Center Photograph
There were two ways to access the St. Johns River - either by inland passage from Fernandina or by ocean entrance at the mouth of the river. Lighter vessels that maneuvered well on the inland waterways were often not sturdy enough for coastal ocean passages. Conversely, the deeper drafts of ocean-going steamers made crossing the shallow bar at the mouth of the St. Johns River problematic. Navigating the river's numerous shallows and shoals, frequent bends, and dramatic tidal changes presented special challenges to pilots. In addition to the challenges posed by the St. Johns River, the gunboat commanders also suffered from a shortage of vessels.
The decklogs of the gunboats illustrate these difficulties. Every four hours an accounting of activities took place and details from conditions, maintenance, supplies, refugees, shore parties, skirmishes, battles, fire power, and salvage.
Decklogs:
This is an ongoing transcription project. Logs will be posted as completed.
Paul Jones
Bienville
EB Hale
Ellen
Patroon
Water Witch
Visit Commanding Officers' Letter Books.
Return to Civil War.