Additional Educational Resources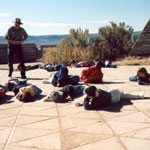 NPS photo
Field Trips School groups are always welcome at Fossil Butte National Monument. To avoid schedule conflicts, please call one to two months in advance. Programs are designed to fit the length of visit, age of participants, availability of staff, and specific requests by teachers.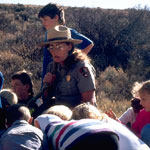 NPS photo
Classroom Visits Rangers are available to make visits to the classroom. Topics do not necessarily need to focus on fossils, but please allow four to six weeks for preparation.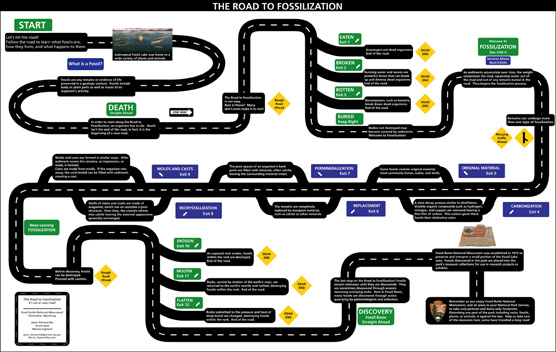 NPS photo
This 11 inch by 17 inch poster invites students to learn what fossils are, how they form and what happens to them by following the "Road to Fossilization".
Road to Fossilization (1.9mb PDF file)
Witness the scientific excavation of fossils from the Green River Formation in our research quarry.

Duration:

4 minutes, 23 seconds

Credit / Author:

National Park Service

Date created:

2011-06-06

Download Original File: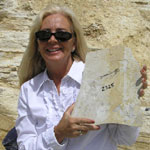 NPS photo
To see data collected from our research quarry, go here.
See how fossils are prepared for study once collected from our research quarry.

Duration:

5 minutes, 27 seconds

Credit / Author:

National Park Service

Date created:

2011-06-15