Private sector support for America's national parks is a tradition as old as the parks themselves. Even before the establishment of the National Park Service in 1916, citizens were stepping forward to protect special places that exemplify the country's heritage.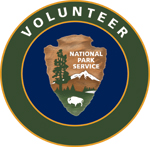 Volunteer-in-Parks
The Flight 93 National Memorial already has a rich tradition of citizen involvement. Volunteer "Ambassadors" have been greeting visitors to the temporary memorial since 2001. Other volunteers assist with our oral history project or with caring for the tribute collection. Become a volunteer.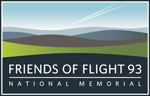 Friends of Flight 93
Established in 2009, the Friends of Flight 93 National Memorial is the official non-profit supporting partner of Flight 93 National Memorial. The Friends focus on awareness, education, volunteer support, preservation and stewardship. The Friends of Flight 93 is a registered 501 (c)3 organization, donations to which are tax-deductible. To make a donation or join the Friends of Flight 93, please visit www.flight93friends.org

Flight 93 National Memorial Campaign
The National Memorial is being built through a public-private partnership with approximately half the funds coming from the private sector. The National Park Foundation, the congressionally-charted partner of the National Park Service, is leading a national campaign to raise the necessary private funds. To donate or learn more, please visit www.honorflight93.org or call 202.354.6488.


Partners in Action

Watch videos on how partners are helping Flight 93 National Memorial fulfill its mission. Read More