Exhibit Installation May 14 - 22

New exhibits will be installed in the new visitor center May 14 - 22. Access to the park film and exhibits may be reduced. You may want to consider visiting after May 23 if you schedule permits. The park remains open every day from 9am - 5pm.
Visitor Center 2013
After four decades, Florissant Fossil Beds will build its first permanent visitor facility. The new, energy-efficient, sustainably designed building will include large fossil displays and interactive exhibits, a research lab and storage facility, and a bookstore. It is expected to be open in the summer of 2013.
A three dimensional fly-through of the soon to be built Visitor Education and Research Museum Facility.

Credit / Author:

NPS

Date created:

2011-08-20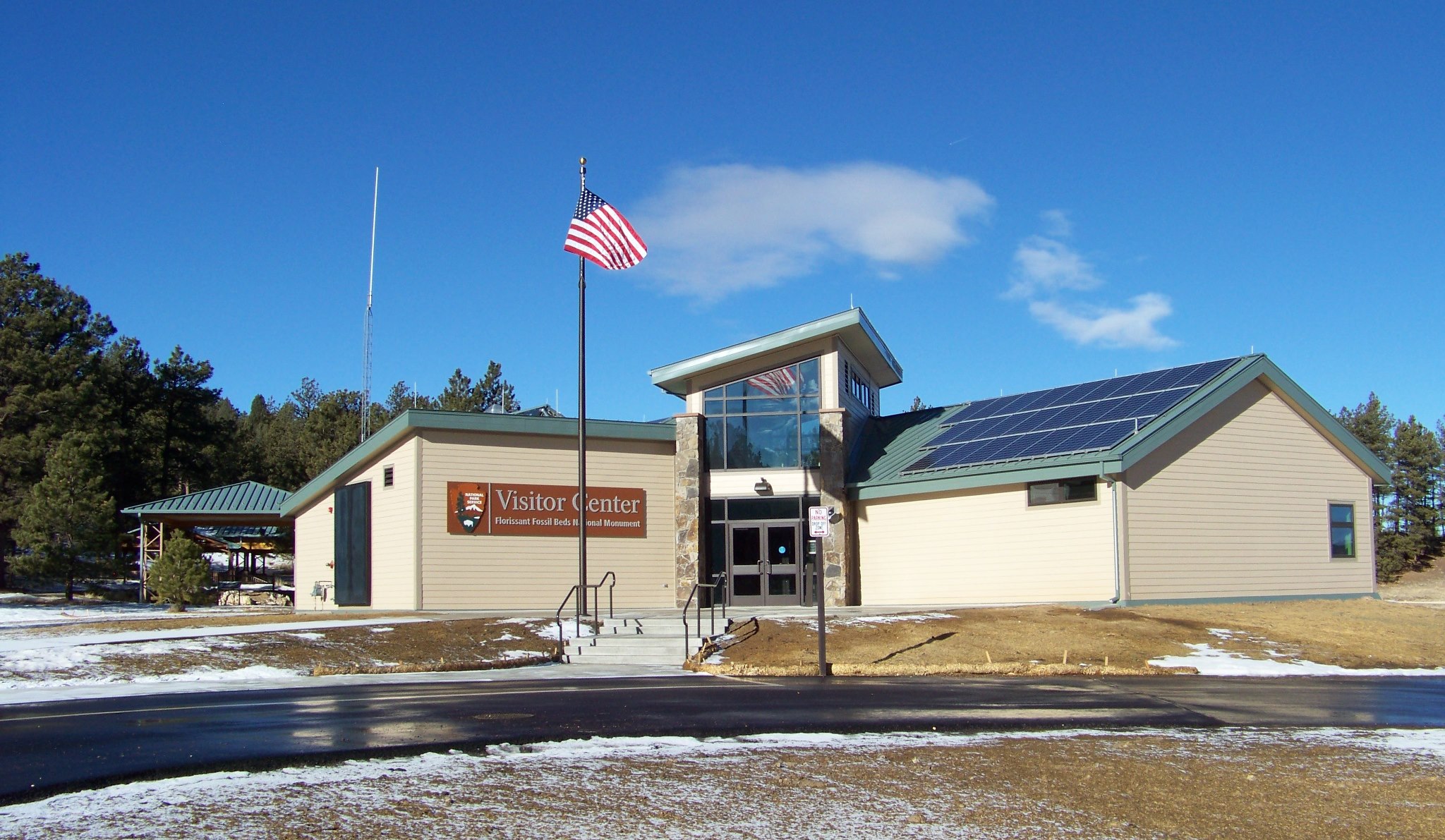 Photo by Whitney Masten
Our NEW visitor center is now OPEN!!!
A music video about the new, state-of-the-art, visitor center and paleontology research facility at Florissant Fossil Beds

Credit / Author:

NPS/ Kurt Reitz

Date created:

2013-02-26
Did You Know?
Florissant Fossil Beds National Monument provides excellent habitat for a variety of mammals including bears, mountain lions, porcupines, ground squirrels, and a small herd of elk.