Exhibit Installation May 14 - 22

New exhibits will be installed in the new visitor center May 14 - 22. Access to the park film and exhibits may be reduced. You may want to consider visiting after May 23 if you schedule permits. The park remains open every day from 9am - 5pm.
Indoor Activities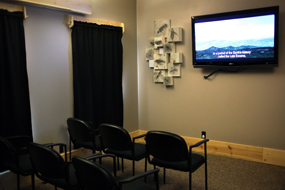 NPS Photo by Sheena Grabski
In the Visitor Center you can see the 14 minute orientation film "Shadows of the Past". Additionally, you can shop in the Rocky Mountain Nature Association bookstore.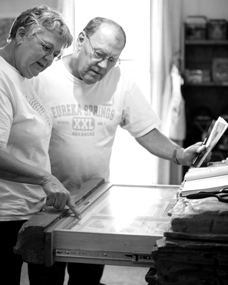 NPS Photo by Sheena Grabski
Inside the visitor center you can also view geology exhibits and 6 drawers of fossils displays.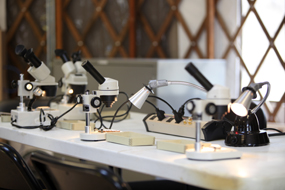 NPS Photo by Sheena Grabski
Microscopes for fossil viewing in the Yurt tent.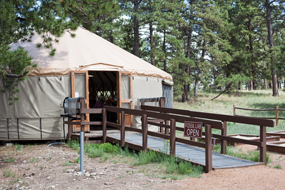 NPS Photo by Sheena Grabski
Fossil Demonstrations:
Visit our Fossil Lab to get a hands on palenologoical experience!
The lab is open most days in the summer from 1:00pm - 3:00pm.
Click here to learn more about the Fossil Lab

Did You Know?

The name Florissant comes from a French word meaning "blooming" or "flowering." Florissant, Colorado was settled in 1870 and named after the town of Florissant, Missouri. The name still holds true as there are both modern and fossil flowers found in the area today.