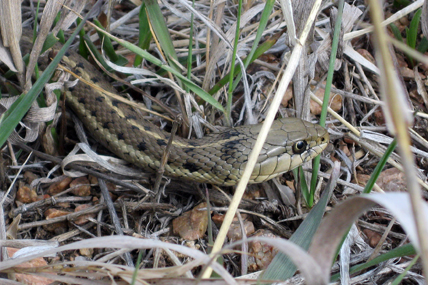 NPS Photo by Sheena Grabski

Reptiles are relatively rare in the park. However, the most common area for them is the Barksdale Picnic Area on the eastern side of the park. Western Terrestrial Garter Snakes are common in the summer near the water there.
Most snakes in the Rocky Mountain Region are nonpoisonous, except for the Western Rattlesnake, which is mainly found below 8,000 feet. Snakes typically hibernate from about November to March.