Find Wellness in a Park Near You!

Wellness Week is September 12–19, 2015. The US National Park Service and Pan American Health Organization invite you to find your connection to health in nature—it's simple and fun.
Learn more about Wellness Week
.
Did you know that there are at least e
ight ways nature is connected to your health?
Being in nature can improve your mood.

Having access to parks can increase physical activity and combat obesity.

Parks and their health benefits can be enjoyed by anyone regardless of who you are and where you come from.

Contact with nature through parks improves all people's physical, mental and spiritual health.

Parks foster social connections which are vital to community cohesion and contribute to social well-being.

For children, parks foster active play, which is associated with physical, cognitive, and social benefits

For adolescents, parks improve mental and social health during what is often a challenging time of life.

Park use is linked to physical and mental health benefits among adults, especially older adults.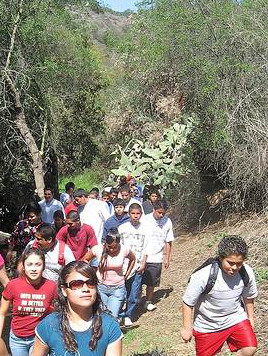 There are more than 400 national parks across the country. Give yourself the gift of better health by enjoying time in a park near you. Here's a sampling of fun ways you can connect to nature for your health:
Enjoy an "enchanting dunes and cranberry bog walk" at Cape Cod National Seashore or an "I speak for the trees walk" at Joshua Tree National Park

"Find peace through yoga" at Florissant Fossil Beds National Monument or Frederick Law Olmsted National Historic Park or "bike the battlefields" at Stones River National Battlefield and Chickamauga and Chattanooga National Military Park

Take part in a "sunset stroll" at White Sands National Monument or an "autumn stroll" at Grand Teton National Park or join in a "mindful walk, yoga, and tai chi" on the National Mall
Find Your Park
for a Healthier You! It might be closer than you think.