Find Wellness in a Park Near You!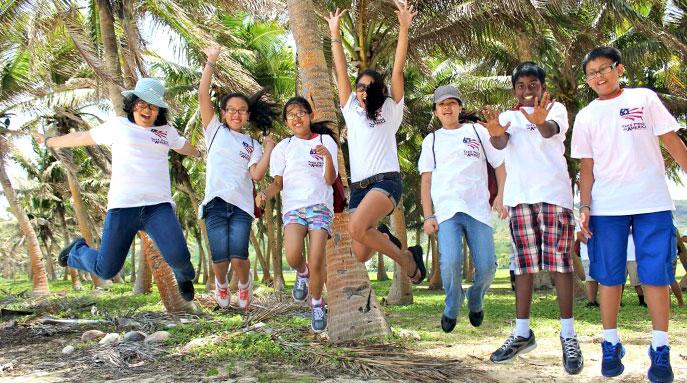 NPS photo.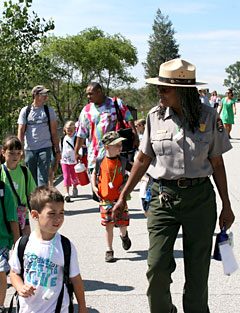 NPS photo.
Finding wellness in a park is easy and fun! Even a short walk can make a big difference. Wellness Week, September 13-19, 2014 is a great time to get outside, enjoy time with family and friends, and give yourself the gift of better health by enjoying time in a park near you.
Top Ten Reasons to celebrate Wellness Week and take a walk in a national park:
Have fun
Reduce stress
Sleep better
Manage weight
Improve concentration
Reduce blood Pressure
Lower risk of chronic illness such as heart disease or diabetes
Spend quality time with family and friends
Enjoy nature
Live longer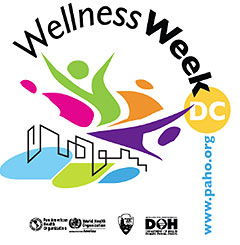 Coming to a national park near you: During Wellness Week you can take advantage of one of more than 100 free ranger-led walks that will be offered in national parks around the country.
Take part in a beach walk at Cape Cod National Seashore in Massachusetts, a bird-watching tour at Ohio's Cuyahoga Valley National Park, a wellness event at Columbia Island Marina on the George Washington Memorial Parkway in Northern Virginia, a tree trek at Congaree National Park in South Carolina, and even a cave tour at Cumberland Gap National Historical Park in Kentucky, Tennessee and Virginia. View the Wellness Week calendar of events to find your hike.
Or plan your own experience. With more than 17,000 miles of national park trails and 15,600 miles of national recreation trails, your options are virtually limitless. These trails are in every state, so chances are good that you'll find one nearby. In fact, there are more miles of trails in the national trails system than miles of road in the interstate highway system!
The National Park Service is partnering with the Pan American Health Organization to promote Wellness Week activities during the week of September 13-19. During Wellness Week, countries of the Americas join in a week of celebrations showcasing innovative, effective ways to promote health and well-being by advocating for healthy public policies and by engaging individuals, families, and communities in healthy, active lifestyles.For more ideas to celebrate Wellness Week this year and beyond, visit the Pan American Health Organization website.
There are more than 400 national parks across the country. Visit a national park near you!