Find Wellness in a Park Near You!
The new year is here and, with it, the time we make resolutions for 2016. If one of your resolutions is to develop a healthier lifestyle, look no further than the national parks.
Nature is connected to your health in at least eight ways:
Being in nature can improve your mood.

Having access to parks can increase physical activity and combat obesity.

Parks and their health benefits can be enjoyed by anyone regardless of who you are and where you come from.

Contact with nature through parks improves all people's physical, mental and spiritual health.

Parks foster social connections which are vital to community cohesion and contribute to social well-being.

For children, parks foster active play, which is associated with physical, cognitive, and social benefits

For adolescents, parks improve mental and social health during what is often a challenging time of life.

Park use is linked to physical and mental health benefits among adults, especially older adults.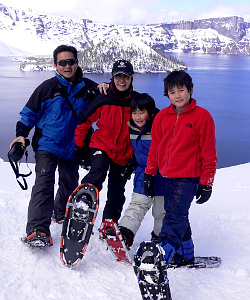 NPS photo
There are more than 400 national parks across the country. Give yourself the gift of better health by enjoying time in a park near you. Here's a sampling of fun ways you can connect to nature for your health: