50th Anniversary Photo Contest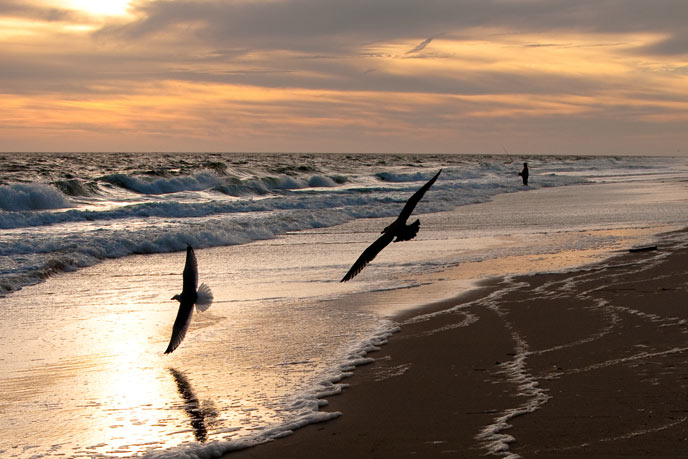 "Along the Shore," 2014 Fire Island National Seashore Photo Contest Winner. NPS/Chris Utano
Enter Fire Island National Seashore's 50th Anniversary Photo Contest
As part of Fire Island National Seashore's year-long anniversary celebration, we have expanded our annual wildlife photo contest and will now welcome photographic entries of Fire Island landscapes, people, and history. Contest entries will be accepted from Monday, May 25 to Monday, September 7, 2015.
Entries are accepted via email and must be accompanied by a completed contest entry form.
If you are not interested in this year's photo contest but would like to share your Fire Island photos, we encourage you to do so year-round on Twitter and Facebook!
Contest Rules
Photographs must be:
Digital photographs with a minimum resolution of 3 megapixels
Recommend a maximum FILE size of 3.2 MB for email submission
Taken on and relevant to Fire Island National Seashore
Appropriate for posting on a government website
Submitted with contest entry form
Photographs that include the following will be disqualified:
Borders or frames
Watermarks or signatures
Staged, contrived, or manipulated elements
Elements that depict harm to wildlife of private property
Entrant Eligibility
Photographers of all ages and levels are welcome to enter the contest
In the event of an overwhelming response, age and skill categories may be implemented
An individual may submit only one photograph per contest each year
Entrants must be the sole owner of the copyright of any image submitted
Awards and Publications
Photographs may be reproduced by the National Park Service for publications including newsletters and brochures and on the park's official website and social media pages. Photographs may additionally be used in official park press releases. Credit in NPS publications will appear as "NPS Photo/Author."
To Enter the Contest

Contest entries are accepted from Memorial Day to Labor Day.
Please send your photograph and completed entry form via email to Elizabeth_Rogers@nps.gov.