More Park Facilities Reopen During May 2013

Watch Hill and Sailors Haven marinas open May 10. Limited ferry service from Sayville to Sailors Haven resumes May 13 and ferries from Patchogue to Watch Hill start on May 18. Remaining park facilities to reopen by May 25, 2013. More »
Wildlife Photo Contest
Photo Contest Rules
Photographs must be:
- Color
- Digital photographs with a minimum resolution of 3 megapixels and maximum file size of 3.2MB
- Taken on Fire Island since the close of the previous year's contest
- Relevant to Fire Island wildlife
- Appropriate for posting on a government website
- Submitted with contest entry form

Photographs that include the following will be disqualified:
- Borders or frames
- Watermarks or signatures
- Staged, contrived, or manipulated elements
- Elements that depict harm to wildlife or private property

Entrant Eligibility
- Photographers of all ages and levels are welcome to enter the contest
- In the event of an overwhelming response, age and skill categories will be implemented
- An individual may submit only one photograph per contest each year
- Entrants must be the sole owner of the copyright of any image submitted

Awards
All entrants will receive a contest certificate. Photographs will be reproduced by the National Park Service for publications including newsletters, brochures, the park webpage, and social media platforms. Photographs may additionally be used in official park press releases.


To Enter the Contest
Contest entries are accepted each summer, from Memorial Day to Labor Day. Photos must be emailed as an attachment along with contest entry form by September 2, 2013.
Please email e-mail us for more information.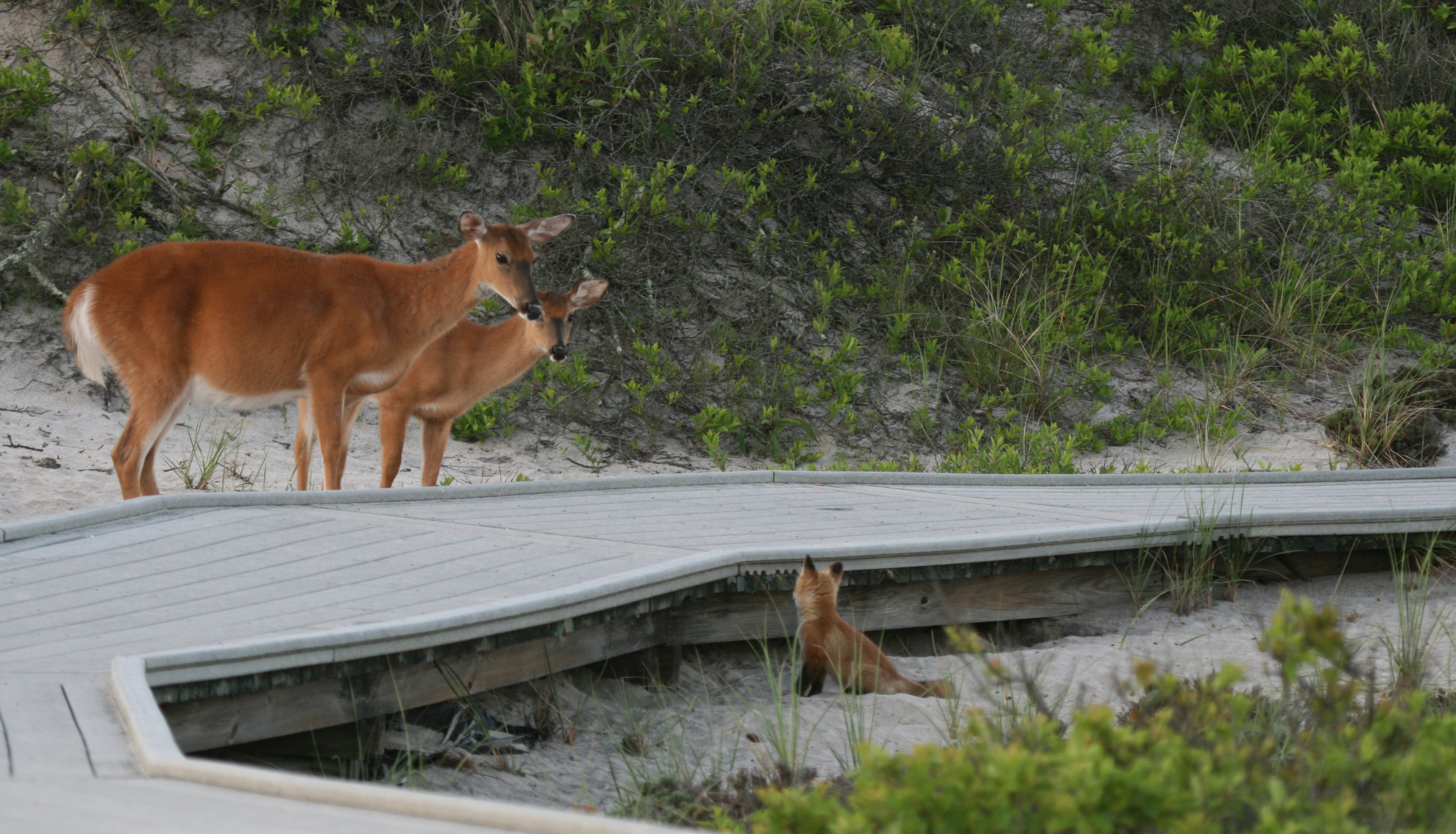 2012 Wildlife Photo Contest Winner
"Meeting Neighbors" by Henry Esterly
Did You Know?

The use of personal watercraft (PWCs or JetSkis) is restricted within the boundaries of Fire Island National Seashore. While not permitted at National Park Service facilities or near shorelines, PWCs may use the marked channels to access some of the Fire Island communities. More...