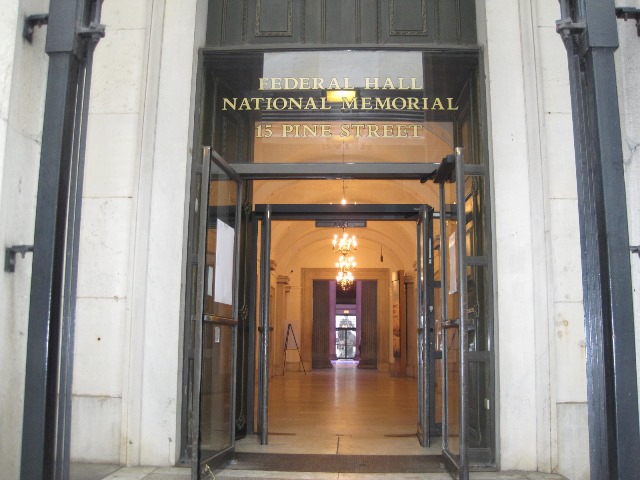 NPS
Teachers are welcome to bring their classes to Federal Hall. Either self-guided, ranger-guided, or just for a quick peek, students of all ages are welcome at the birthplace of American government. However, please note that one chaperone is required for every ten children (under the age of 18).
Schools can make reservations for special programs by completing the reservation form and giving it to an NPS Ranger at Federal Hall, mailing it to:

Federal Hall National Memorial
26 Wall Street
New York, NY 10005,

or e-mail us.
Reservations are available Monday through Friday between 9:00 AM and 5:00 PM. Groups must be scheduled at least 2 weeks in advance. For more information about group reservations, please call (212) 825-6990.