Ernest F. Coe Visitor Center Gallery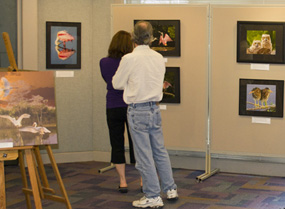 About the Gallery
The Ernest F. Coe Visitor Center Gallery in Everglades National Park features monthly exhibits which highlight the Park's unique natural and cultural resources. Monthly exhibits feature the work of various artists including local students of all ages. The gallery is also a venue for the Park to highlight specific events, programs, and/or collections.
Mission
The mission of the gallery is to educate, enhance and enrich the visitor's understanding and experience of Everglades National Park through quality Everglades' specific exhibits; foster a unique opportunity for the future generations of Park stewards to learn about the Everglades.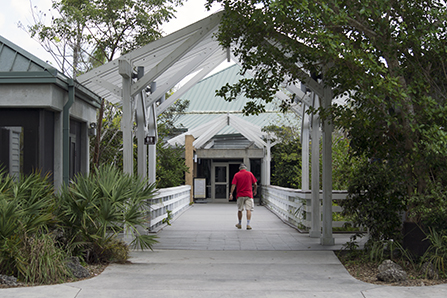 Directions: It is free to enter the Ernest F. Coe Visitor Center and view the exhibit. The center is open seven days a week from 9:00 a.m. to 5:00 p.m. The main entrance is located at 40001 State Road 9336, approximately 10 miles southwest of Florida City.