Backcountry Camping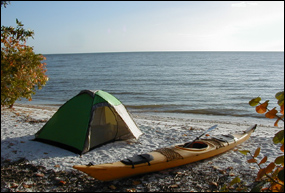 NPS Photo
Camp Sites
Backcountry camp sites provide the perfect opportunity to experience the vast wilderness of the Everglades. Visitors can select between a variety of ground sites, beach sites and elevated camping platforms (called chickees). Most sites are accessible by canoe, kayak or motorboat, though a few may be reached by hikers. Visitors should be aware that none of the park's 46 backcountry sites are available by car.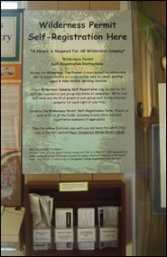 Fees and Permits
A backcountry permit is required for all wilderness campsites. Permits are only issued the day before or the day of the start of your camping trip.
Permits are not issued over the telephone with an exception noted below*. Wilderness permits for the Ernest Coe and Ingraham Highway sites are issued from the Main Entrance Station in Homestead between 7:30 a.m. and 5:00 p.m. daily.
*Winter wilderness users whose trips originate from the Florida Keys can obtain permits by phone by calling 239-695-2945 for the following locations only: North Nest Key and Little Rabbit Key.
For all other campsites, permits may be obtained at the Flamingo and Gulf Coast Visitor Centers in person between 8 a.m. and 4:30 p.m. daily. Self-registration kiosks are available for visitors arriving after hours.
Permit Fees: $10 per permit plus $2 per person per night.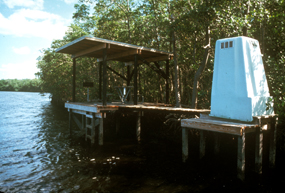 NPS Photo
Trips into the backcountry require more preparation than most. Visitors should be careful about the season in which they choose to visit. Campers should be able to navigate properly and should be prepared for inclement weater and biting insects. Reviewing our Wilderness Trip Planner will help get you started.
Reservations
Reservations are not accepted for any backcountry site.


Did You Know?

Due to the global significance of Everglades National Park, it has been designated a Biosphere Reserve, a World Heritage Site, and a Wetland of International Importance.