Research in the Marjory Stoneman Douglas Wilderness
Wilderness and science share a reciprocal bond. Proper management of the Marjory Stoneman Douglas Wilderness requires high quality scientific information spanning a wide variety of disciplines. Still, the manner in which research is pursued has the potential to compromise the wilderness values and character we struggle so hard to protect.
Take a moment to learn more about the realities of study in Everglades National Park, and the specific legal and policy considerations that accompany research in a designated wilderness area.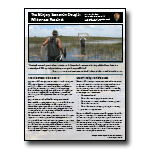 The Marjory Stoneman Douglas Wilderness: Research
Download this fact sheet in PDF format using the links below.
MINIMUM REQUIREMENT ANALYSIS WORKSHEET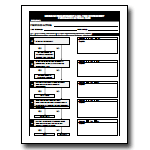 Researchers are encouraged to familiarize themselves with the worksheet, and use it as guidance in the development of their project alternatives.
Download the Worksheet
PDF, 50 KB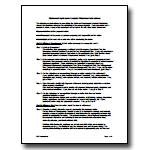 Instructions are available that provide step by step guidance in the use of the Minimum Requirement Analysis Worksheet.
Download the Instructions
PDF, 21 KB
Did You Know?

In the 1800s John James Audubon noted that the sky was often darkened by the flocks of numerous birds above. Since the early 20th century, around 93% of the wading bird population has vanished. Much of the wildlife left in south Florida depends on Everglades National Park for a home.