Wilderness 101
The Marjory Stoneman Douglas Wilderness comprises nearly 1.3 million acres of Everglades National Park. This vast landscape affords unparalleled opportunities for viewing wildlife, embarking on a rugged adventure, marveling at dark skies, or simply enjoying quiet solitude in a vast expanse of land and sea.
Take a moment to learn more about the benefits and opportunities presented by this unique area, and plan a visit to enjoy it firsthand.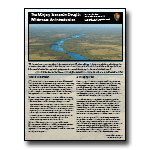 The Marjory Stoneman Douglas Wilderness: An Introduction
Download this fact sheet in PDF format using the links below.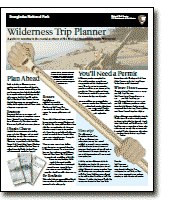 The Wilderness Trip Planner
PDF, 1.1 MB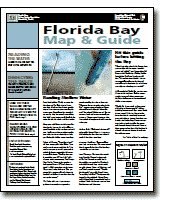 Florida Bay Map & Guide
PDF, 1.1 MB
Wilderness.net

For more information on additional wilderness areas Read More

Leave No Trace

Minimizing impacts during your stay Read More

Wilderness Trip Planner

Current information for backcountry campers Read More

Explore Volunteer Opportunities

Click here to learn how Read More

Wilderness in National Parks

Learn more about how the NPS protects wilderness
Did You Know?

In the 1800s John James Audubon noted that the sky was often darkened by the flocks of numerous birds above.  Since the early 20th century, around 93% of the wading bird population has vanished. Much of the wildlife left in south Florida depends on Everglades National Park for a home.