Wilderness 101
The Marjory Stoneman Douglas Wilderness comprises nearly 1.3 million acres of Everglades National Park. This vast landscape affords unparalleled opportunities for viewing wildlife, embarking on a rugged adventure, marveling at dark skies, or simply enjoying quiet solitude in a vast expanse of land and sea.
Take a moment to learn more about the benefits and opportunities presented by this unique area, and plan a visit to enjoy it firsthand.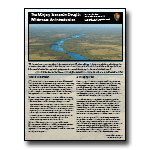 The Marjory Stoneman Douglas Wilderness: An Introduction
Download this fact sheet in PDF format using the links below.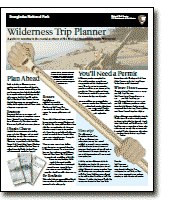 The Wilderness Trip Planner
PDF, 1.1 MB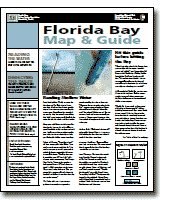 Florida Bay Map & Guide
PDF, 1.1 MB
Did You Know?

Though there are likely thousands of alligators in the Everglades, they remain protected because of their close resemblance to the far more endangered American crocodile. Can you identify which this one is?