Long Pine Key Campground Closed

Due to improvements to park roads and parking lots, the reopening of the Long Pine Key Campground will be delayed due to paving work. It will reopen mid-December. Those desiring to camp will be able to utilize the Flamingo Campground instead. More »
Wilderness 101
The Marjory Stoneman Douglas Wilderness comprises nearly 1.3 million acres of Everglades National Park. This vast landscape affords unparalleled opportunities for viewing wildlife, embarking on a rugged adventure, marveling at dark skies, or simply enjoying quiet solitude in a vast expanse of land and sea.
Take a moment to learn more about the benefits and opportunities presented by this unique area, and plan a visit to enjoy it firsthand.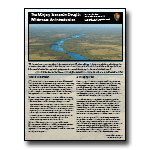 The Marjory Stoneman Douglas Wilderness: An Introduction
Download this fact sheet in PDF format using the links below.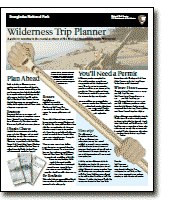 The Wilderness Trip Planner
PDF, 1.1 MB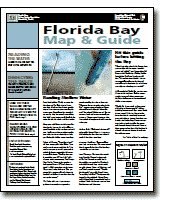 Florida Bay Map & Guide
PDF, 1.1 MB
Did You Know?
Mermaid sightings have been reported by sailors throughout history who often blamed the part-woman, part-fish beings for leading them astray. But folklore experts believe that what those sailors were seeing were not mermaids, but rather air-breathing manatees, or their dugong relatives.