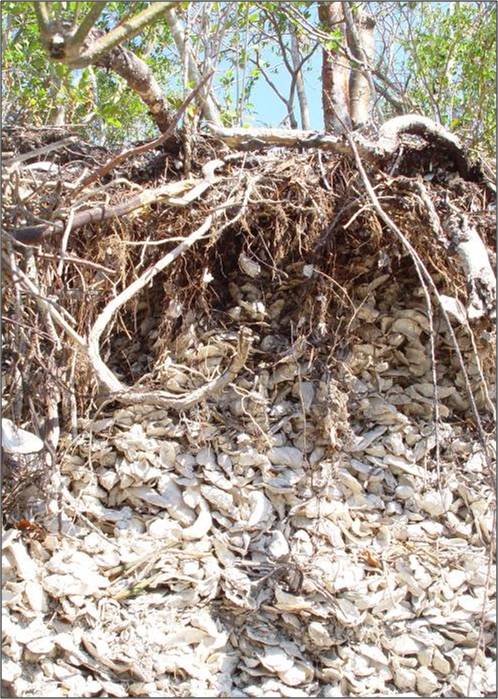 NPS
Tree Islands
As a subtropical preserve, the Everglades hosts a unique mix of ecosystems and plant communities. Temperate and tropical zones result in a mix of saw grass prairies, mangrove and cypress swamps, pinelands, hardwood hammocks, as well as marine and estuarine elements. The occurrence of these subsystems is dependent upon elevation, water levels, and the presence or absence of fire.
The term "Tree Island" refers to a naturally formed small patch of forest settled in a marsh that resembles an island of trees from afar. Tree Islands in the Everglades are composed of hardwood trees, palms, ferns, and a variety of tropical plant species in areas of raised vegetation. They also often occur in hammocks, land that is slightly higher than the surrounding marshes and prairies. Generally, these islands resemble a tear drop shape because of the flow of water that occurred before the Everglades were drained.
Tree Islands were significant places for native peoples of the Everglades. Archaeologists have found that tree islands almost always contain archaeological remains, and in some cases, Tree Islands may be present because of archeological remains. Soil intermixed with dense concentrations of animal bones and shards of ceramic, shell, and other debris are archeological materials that are often found. The existence of this material suggests that native people were also maintaining inland central settlements.
As the Tree Islands are the only areas that historically stayed dry during the wet season, many were also used by the Seminole and Miccosukee. Many also continue to be maintained as hunting camps by "Gladesmen" and airboat operators in the East Everglades section of the Park.