Junction Cave CLOSED for the winter

Junction Cave is now closed to protect hibernating bats that overwinter within. Please help protect our winged relatives by respecting this closure. The cave will reopen for visitation on March 16th, 2014. Other permit-accessible caves remain open.
Cave permits now available for selected park caves

FREE mandatory cave permits are now available to visit specific caves in El Malpais. Permits can be obtained at the El Malpais Information Center on NM Highway 53 or at the Northwest New Mexico Visitor Center at I-40/Exit 85. More »
Things To Know Before You Come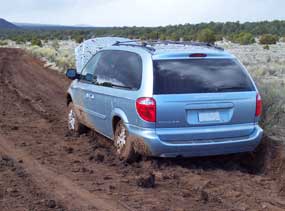 NPS
Touring El Malpais requires preparation. Bring the right vehicle; if you plan on exploring the more remote sections of the park, a properly equipped four-wheel-drive vehicle with high clearance is suggested. Gear and clothing should be matched to the season of your visit.

Your safety is your responsibility here as well. Given the long distances and difficult terrain, it can be a while before help can reach you. Bring the gear you'll need to have an enjoyable and safe trek.


Did You Know?

There are no trails at Sandstone Bluffs in El Malpais, but plenty of hiking opportunities exist for the route finder. Wandering the rim will reveal many hoodoos, rock formations, and natural arches. More...