Junction Cave CLOSED for the winter

Junction Cave is now closed to protect hibernating bats that overwinter within. Please help protect our winged relatives by respecting this closure. The cave will reopen for visitation on March 16th, 2014. Other permit-accessible caves remain open.
Cave permits now available for selected park caves

FREE mandatory cave permits are now available to visit specific caves in El Malpais. Permits can be obtained at the El Malpais Information Center on NM Highway 53 or at the Northwest New Mexico Visitor Center at I-40/Exit 85. More »
Northwest New Mexico Visitor Center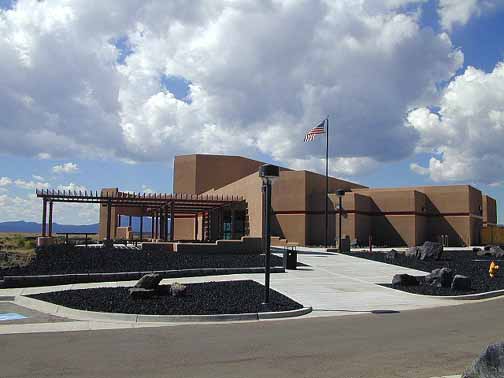 NPS
Located just south of I-40 at Exit 85, the Northwest New Mexico Visitor Center is your public lands gateway for the region.
Big RVs and oversize vehicles will fit in our large parking lot.
A picnic area next to the front entrance is the perfect place to relax and plan your next adventure in El Malpais, on Mount Taylor, or in the wilds of the conservation area.
Our
Western National Parks Association
bookstore has topographic maps, field guides, books, and postcards for your perusal.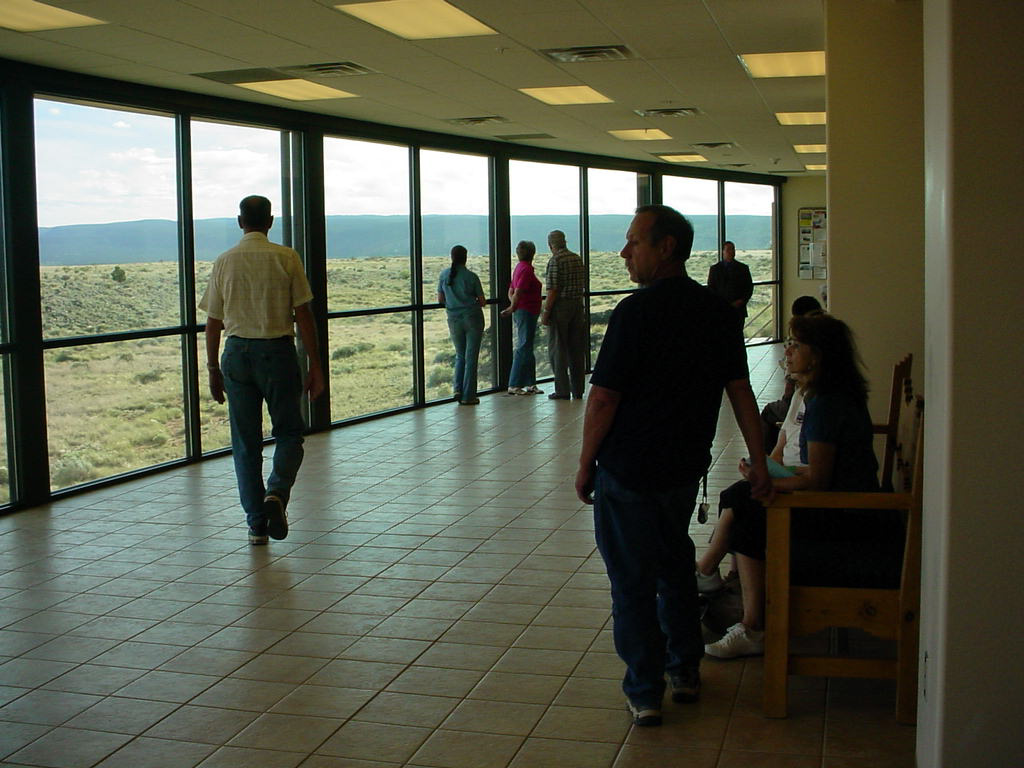 NPS
Our 60 seat theater is the perfect place to enjoy our collection of over 50 videos, including the award winning "Remembered Earth," a 27 minute documentary that summarizes the high desert legacy of northwest New Mexico. Assistive listening equipment is available upon request.
"Discover the Wonders" in our exhibit area; nine suggested tours are detailed in photos, maps, and exhibits. Take the tour cards with you and plan your next vacation.
Group Use and Reservations
The visitor center is available for certain types of group use during normal operating hours. Please call our staff at 505-876-2783 with any requests for group use.
A Public Lands Partnership

The USDA Forest Service and Bureau of Land Management are partners with the National Park Service in operating the Northwest New Mexico Visitor Center. Both agencies manage nearby public lands in the region. Use the links below for more information.

Bureau of Land Management

USDA Forest Service

Request for Proposals: Fort Wingate Center

The USDA Forest Service is seeking an entity or organization to occupy, maintain, and preserve the historic Fort Wingate Center near Gallup. Click here to download the document.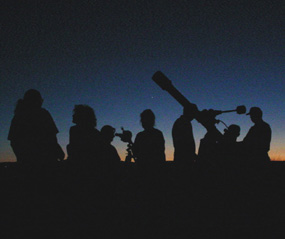 NPS
Tour the galaxy with us!
The center regularly hosts astronomy programs after dark. Watch this space for details of our next program. The program flyer will be posted here and on the park home page.
Did You Know?

La Vieja seems to have the visage of an elderly woman carved into it. From certain vantage points in El Malpais, La Vieja appears to stand in the lava flows, and may be responsible for the legends of a mission church out on the malpais. More...