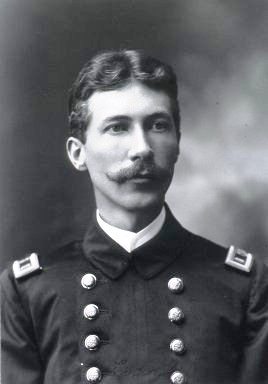 National Library of Medicine
Dr. Carl Ramus (1872-1963) Physician and Surgeon

Doctor Carl Ramus was posted to Ellis Island on and off over a span of twenty years (1902-1922). The Chicago native was educated at Rush Medical College and joined the Marine Hospital Service in 1899. Like other doctors, Ramus became adept at detecting contagious diseases such as trachoma, favus, diphtheria, measles, tuberculosis and hookworm. Between his postings at Ellis Island, Dr. Ramus worked at the Public Health Service's quarantine station in Honolulu, serving as chief of the station from c. 1910 to 1912.


After gaining public recognition as an author on health topics in the early 1920s, Dr. Ramus resigned from the Public Health Service and set up his own private practice as a psychiatrist. His books included
Marriage and Efficiency
(1922),
Outwitting Middle Age
(1926) and
Behind the Scenes with Ourselves
(1931).


In the 1930's and 1940's, Dr. Ramus worked as a doctor on board United Fruit Company ships. The new job gave him the chance to travel regularly between the port of New York and such destinations as Cuba, Puerto Rico, Jamaica, Honduras, Guatemala, and the Panama Canal Zone. Aside from his writings, the doctor played the viola and enjoyed classical music. After retiring as a physician, he and his wife, Anna, settled in Alexandria, Virginia. He lived to be 91.