A self-guided visit to Ellis Island is a great way for students to explore the museum and even walk in the footsteps of immigrants. To get the most out of your visit, explore the following:
Self-Guided Museum Exploration
While at the Park
Great ideas for what to see and do at Ellis Island based on how much time you have.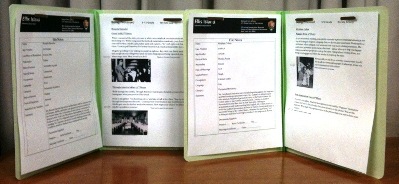 NPS Photo
Self-Guided Activities
Designed especially for students visiting the museum, these self-guided activities encourage students to explore the historic building, learn from primary sources in the museum exhibits, and better understand immigration a century ago. Students can complete these activities working individually, in pairs, or in small groups.
Fourth Grade through Seventh Grade (4-7)
"Immigrant Eyes" Students engage in an interactive self-guided tour that replicates some of the immigrant experiences at Ellis Island through emotional connections.
Eighth Grade through Twelfth Grade (8-12)
"Being Processed" Students use the information in an immigrant file (download below) to experience Ellis Island as an immigrant being processed through Ellis Island.

Immigrant File: Abraham Cohen
Immigrant File: Rosaria Esposito