Ellis Island is open on a limited basis while repairs continue.

Ellis Island has reopened on a limited basis. Due to the nature of the destruction caused by Hurricane Sandy parts of the historic Main Building and museum, including most of the exhibits, remain closed at this time. More »
Ellis Island Oral History Project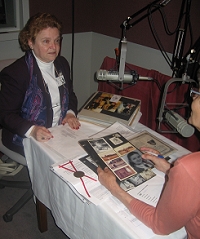 Since 1973, the Ellis Island Oral History project has been dedicated to preserving the first-hand recollections of immigrants who passed through the Ellis Island immigration station between 1982 and 1954 and the employees who worked there.
Over the years, the project has grown to include approximately 2000 interviews. The interviews include people from dozens of countries, former Immigration and Public Health Service employees, military personnel stationed at Ellis Island and the Statue of Liberty as well as people detained at Ellis Island during World War II until it closed in 1954.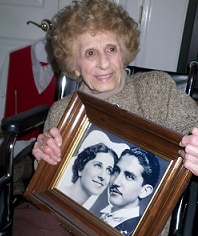 Each person interviewed receives a tape of the interview which describes their daily life in the country of origin, family history, reasons for emigration, journey to New York arrival and processing at Ellis Island and the immigrants' adjustment to life in the United States.
For further information about the Ellis Island Oral History Program, please write to: Oral History Program, Ellis Island Immigration Museum, New York City, NY, 10004 or call (212) 363-3206, ext. 158 and E-mail: STLI_Oral History@nps.gov
Did You Know?

On July 30, 1916, a major explosion at the railway terminals on the Black Tom Wharf in Jersey City did considerable damage to the Ellis Island buildings. The walls, ceilings, roofs and foundations of the hospital buildings were weakened, and many windows, casings and doors were blown out. The repairs to the facilities took about a year at a cost of nearly $400,000.00(about $8,333,333.33 in 2012).