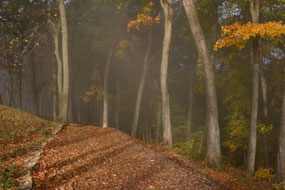 NPS Photo
Bicycles are not permitted on Monument trails. Non-motorized access to the Monument's resources is limited to hiking, snow shoeing or skiing along designated trails due to the sacred nature of the site.
Traveling to the Monument on a bicycle takes you through one of the most scenic regions in the United States. The Monument's visitor center is situated along the Upper Mississippi River on the Great River Road (Iowa HWY 76) - a National Scenic Byway. We encourage you to visit, park your bicycle and hike our extensive trail system featuring ancient American Indian mounds and 400 ft overlook vistas of the Mississippi River.

The highway approach to Effigy Mounds is narrow; the road surface is located close to an active railroad line on the Mississippi River side and a 400 ft sheer limestone cliff on the other side. Use caution and be prepared for road impediments that appear suddenly around blind curves that effect motorized and non-motorized traffic; rock, mud, dirt and snow slides happen quite often seasonally.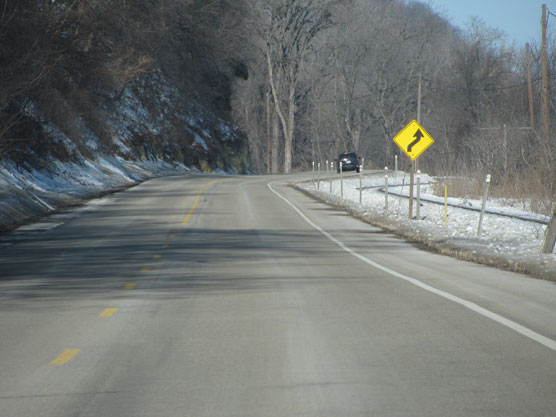 NPS Photo