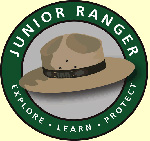 Junior Ranger Programs
The ( free) Junior Ranger Activity Booklet is available every day.
There are Junior Ranger hikes monthly through the summer .
The next hike will take place on August 24 and there will also
be a Childrens' Archeology Day on August 10. National Junior
Ranger Day is celebrated every year in the third week of April.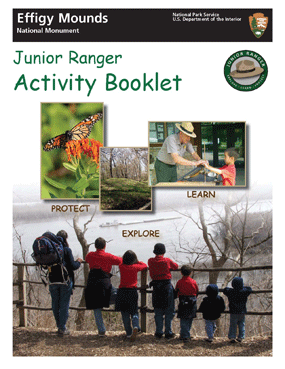 NPS
A Junior Ranger Activity Booklet is available in the visitor center to help Jr. Rangers to explore Effigy Mounds National Monument, develop an understanding and appreciation of the prehistoric American Indian people that inhabited the area and experience the natural environment along the Upper Mississippi River Valley.

The activity book contains on-site activities; a certificate and badge is presented upon completion.
Pdf File Download (1.44 MB)

Junior Ranger Activity Booklet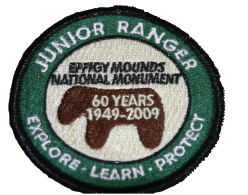 NPS
An optional Jr. Ranger patch is available for purchase in our bookstore. Please call 563.873.3491 Ext. 202 for information.
Do you know about WebRangers? This program allows you to visit National Parks online. If you love our National Parks, Monuments and Historic Sites visit:
---
Visit Our NPS National On-line Jr. Ranger Activity Site: WebRangers >>
---