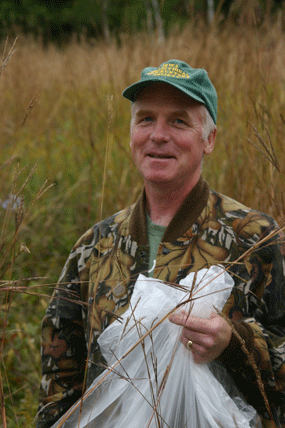 NPS Photo
Public support is a critical component in the management of National Park Service lands. No other federal agency relies as heavily on the generosity and kindness of its visitors, and we thank you for your past support and look forward to future partnerships. From volunteering to shopping in our bookstore, there are many ways that the public can support Effigy Mounds National Monument.
Effigy Mounds National Monument has a number of volunteer opportunities available in the areas of visitor services, natural resource management, cultural resource management and administration. For more information, please contact the park's Volunteer Coordinator, Merle Frommelt, at 563-873-3491 Ext. 251.
The park maintains a volunteer page on this site.

To view other National Park Service volunteering opportunities go to: www.nps.gov/volunteer

For federal government-wide volunteer opportunities go to:www.volunteer.gov
---
How to donate to the park: Thank you for your interest. Your donation will enhance the programs and activities to protect park resources and provide visitor services for Effigy Mounds National Monument. Philanthropic contributions continue to make a significant difference and we welcome and are grateful for your support.


Donated funds help pay for programs and extra rangers at the park, Teacher-Ranger, and more...

...There are several ways of supporting Effigy Mounds NM. Donations may be made for a specific purpose or unrestricted either directly to the park or directly to the Effigy Mounds Fund at the National Park Foundation.
The monument is able to accept direct donations. If you are interested in donating directly to the park you may contact the monument Superintendent by phone at 563-873-3491 Ext.101 or e-mail. A donation box is located in the visitor center, or donations may be sent to Jim Nepstad, Superintendent, Effigy Mounds National Monument, 151 HWY 76, Harpers Ferry, IA 52146
In addition, Congress established the National Park Foundation (NPF) in 1967 to provide private citizens an official, tax-deductible way to make gifts to the support national parks. NPF helps individual parks attract philanthropic gifts by encouraging those who feel a deep appreciation for a park to express their support.
National Park Foundation

C/O Effigy Mounds National Monument

1201 Eye Street, NW

Suite 550B

Washington, D.C. 20005
Checks should be made payable to: "Effigy Mounds Fund REFMA"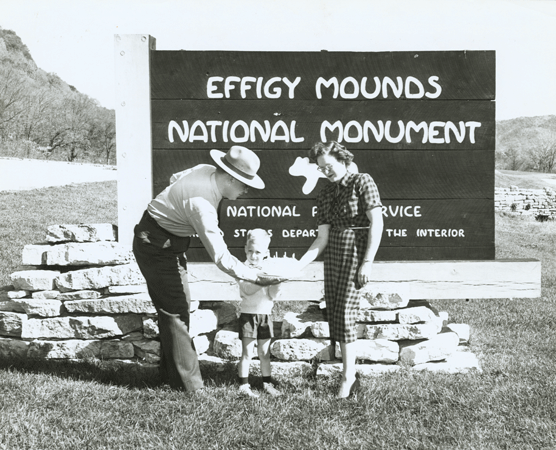 NPS Photo