Year of Innovation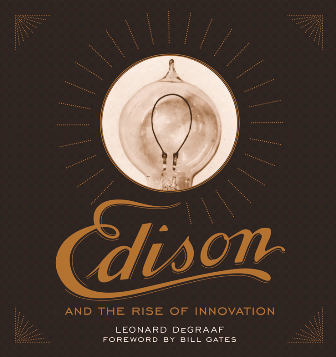 Thomas Edison National Historical Park Celebrates New Jersey's 350th
The Year of Innovation
Step back in time and visit Thomas Edison's home, Glenmont and the laboratory where he perfected the phonograph, invented the motion picture camera, developed his storage batteries, and introduced many other products. We will be having special programs for all ages throughout the year!
It's as easy as 1-2-3 to participate in our special programs!
1st Fridays at 2:30pm - for families and general audiences
2nd Saturdays at 10:00am - especially for children
3rd Thursdays in the Evening - for adults
The Year of Innovation themes explore the chapters in "Edison and the Rise of Innovation" a new book by National Park Service archivist Leonard DeGraaf. The book chronicles Edison's life and work, making lively and lavish use of rarely seen primary sources to reveal the places where he lived and worked, including his laboratories in New Jersey and Florida. It draws on Edison's personal and business letters, lab notebooks, drawings, advertising material, and modern and historic photos to reveal Edison the innovator. Another famous innovator - Bill Gates - has written the foreword to this fresh look at Thomas Edison.
A NEW THEME EACH MONTH (click for events):
2013
OCT The Education of an Inventor
NOV The Invention Factory
DEC The Tinfoil Phonograph
2014
JAN Edison's Electric Lighting System
FEB From Menlo Park to West Orange
MAR Ore Milling
APR Portland Cement
MAY Edison in World War I
JUN A Phonograph in Every Home
JUL Motion Pictures
AUG Storage battery
SEP Rubber
OCT Remembering the Wizard
Thomas Edison Paper's

Fulfilling their original mission, they have made Edison accessible—and comprehensible—to countless numbers of young and lifetime learners. In the process, the Edison Papers team has produced a series of richly interactive publications. Read More
Did You Know?

Thomas Edison National Historical Park has one of the most traveled buildings in the Park Service. Building #11 was shipped to the Henry Ford museum in Dearborn, MI in 1940 at the request of Henry Ford. No longer needed, it was shipped back to the park in 2003. - In all, it traveled 1200 miles.