Innovate Like Edison
"If we did all the things we are capable of, we would literally astound ourselves"
-Thomas A. Edison
**UPDATE**
We are now booked for the 2013/2014 school year.
**Keep the Date**
We will be taking reservations for the 2014/2015 school year beginning August 20th. Dates fill up quickly so have several dates and times available when you call.
Reservation for our Education Programs will not be accepted before August 20th.
If you have any questions please call 973-736-0550 ext. 33.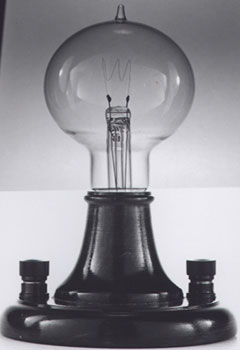 Features
Parks as Classrooms

Come take a ranger lead tour of the laboratory complex

Read More

Listen to Early Sound Recordings

The phonograph is one of Thomas Edison's most famous inventions, but what did these recordings sound like? Just click, listen and enjoy!

Read More

Are You the Next Thomas Edison?

Will your experiments end in success or disaster? Would you pass Edison's employment test? Find out in our online games.

Read More