Theodore Edison Collection Returns to Park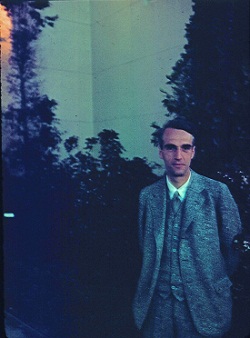 Over 500 boxes of archival material originally belonging to Theodore Edison and donated to the Park in the 1990s have been organized by History Associates (HA), a Rockville, Maryland, company that processes archival collections. HA staffers picked up the material in March 2011 and returned it in September 2013. The documents include business records of Thomas A. Edison, Inc., records of Calibron Products, Theodore's own business that employed many former TAE engineers after the laboratory wound down operations in the 1930s, material covering Theodore's interest in the preservation of Monhegan Island off the coast of Maine, and correspondence touching on his many charitable and political interests. The collection is not open for research yet, but should become so in the coming year!
This news was recently shared in The Lab Notebook, an online newsletter put out quarterly by the park. Check out the latest edition, as well as past editions, here!
Collections, Theodore Edison, Conservation
Post A Comment
Did You Know?

In order to compete with his competitor, Edison created the Long Playing Disc. A 10 inch LP was able to play 24 minutes of music and the 12 inch LP was able to play 40 minutes of music. This record had a larger amount of play time compared to the 5 minute Victorian records.