New Article: The Dickson Experimental Sound Film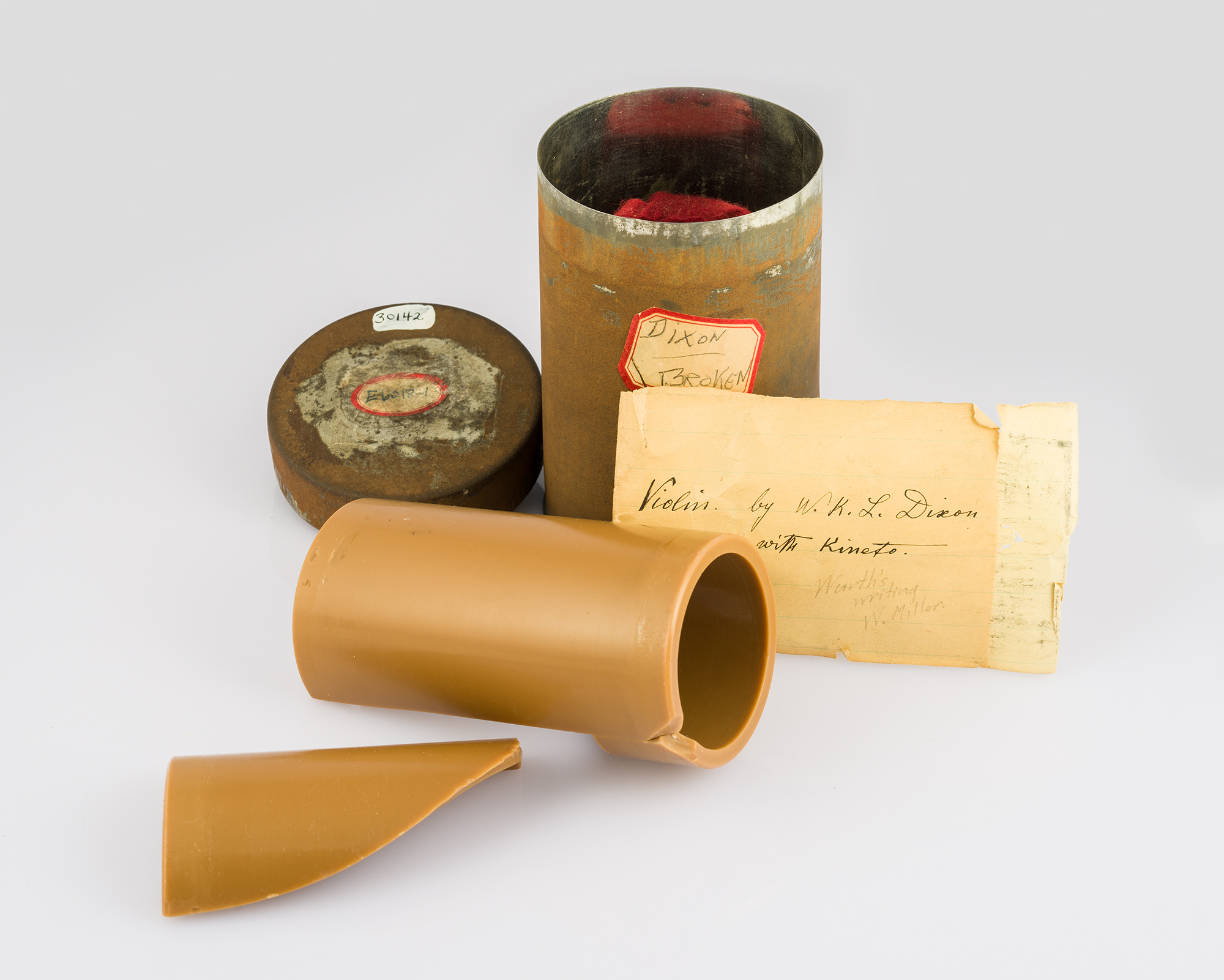 Tucked away in a metal canister in the Music Room when it was re-discovered in 1960, the wax cylinder holding the earliest recorded film soundtrack was already in a fragile state, featuring a large crack running from end-to-end. A new article over at Designing Sound featuring TENHP museum curator Jerry Fabris and film preservationist Ken Weissman at the Library of Congress explains the process of repairing and transferring the recording on the damaged cylinder. 
Article, Sound Recording, Preservation
Post A Comment
Did You Know?

Mina Edison was an avid bird watcher. She had many feeders and birdhouses around the grounds of Glenmont. She even had a heated birdbath. In the winter she flipped a switch in her bedroom that would turn on the birdbath in the yard below her window and it would melt the ice.