Curators' Curiosity Corner
About This Blog
This blog features articles and projects written by the Cultural Resources staff and interns here at Thomas Edison NHP. Unique artifacts and documents, as well as interesting projects, will be featured here.
The Theodore Edison Collection has returned to the park! The collection was organized and processed and should become open to research in the coming year.
Did You Know?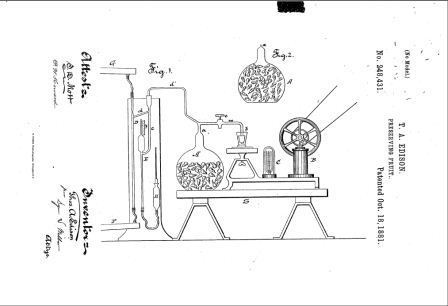 Thomas Edison had 1093 patents and one of them was a way to preserve fruits and vegetables. Patent 248,431, issued March 18, 1883. It wasn't just about phonographs, batteries, and movies.