#AskaCurator, Special Twitter Event Sept. 18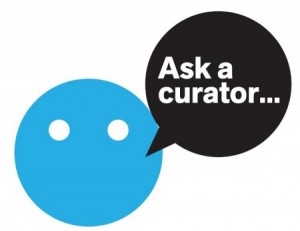 September 18th is #AskaCurator Day! During this all-day Twitter event, curators and people who work in cultural venues answer questions from the general public. Everyone is welcome to use the hashtag #AskaCurator on Sept. 18 to ask general questions, or ask questions to specific museums, including the staff here: @ThomasEdisonNHP! 
Post A Comment
Did You Know?

Did you know that Thomas Edison had six children? Marion, Thomas Jr., whom Thomas called Dot and Dash after his telegraph work, and William Leslie, from his first marriage to Mary Stillwell. Madeleine, Charles, and Theodore from his second marriage to Mina Miller. More...