#AskaCurator, Special Twitter Event Sept. 18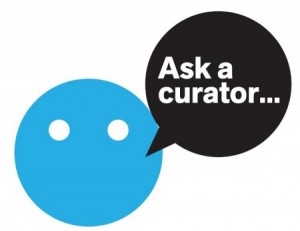 September 18th is #AskaCurator Day! During this all-day Twitter event, curators and people who work in cultural venues answer questions from the general public. Everyone is welcome to use the hashtag #AskaCurator on Sept. 18 to ask general questions, or ask questions to specific museums, including the staff here: @ThomasEdisonNHP! 
Post A Comment
Did You Know?

In order to compete with his competitor, Edison created the Long Playing Disc. A 10 inch LP was able to play 24 minutes of music and the 12 inch LP was able to play 40 minutes of music. This record had a larger amount of play time compared to the 5 minute Victorian records.