Things To Know Before You Come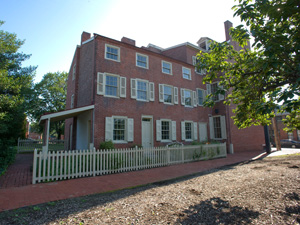 National Park Service
The Edgar Allan Poe National Historic Site recently reopened after renovations. The site is open Friday - Sunday, from 9 AM to 5 PM, closed from noon to 1 PM for lunch.
Some of Poe's happiest and most productive years were spent in Philadelphia. Don't miss the opportunity to descend to the basement to see Poe's inspiration for The Black Cat. Explore the exhibits to learn about Poe's life as well as his continued literary influence.
Did You Know?

Poe defined poetry as "the rhythmical creation of beauty".