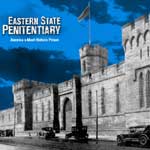 Eastern State Penitentiary
Eastern State Penitentiary
Opened in 1829 as part of a controversial movement to change the behavior of inmates through "confinement in solitude with labor," Eastern State Penitentiary quickly became one of the most expensive and most copied buildings in the young United States. It is estimated that more than 300 prisons worldwide are based on the Penitentiary's wagon-wheel, or "radial" floor plan.
Some of America's most notorious criminals were held in the Penitentiary's vaulted, sky-lit cells, including bank robber Willie Sutton and Al Capone. After 142 years of consecutive use, Eastern State Penitentiary was completely abandoned in 1971, and now stands, a lost world of crumbling cellblocks and empty guard towers.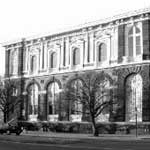 The German Society of Pennsylvania
The German Society of Pennsylvania
Every week, something fun is happening at the German Society of Pennsylvania. Lectures, panel discussion, movies, German soccer broadcasts, and music fill this building on Spring Garden Street in Philadelphia.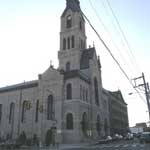 St. Peter's Church
St. John Neumann Shrine
Here at St. Peter's Church, Saint John Neumann was buried in 1860. He was buried in the floor of the basement of this spacious baroque church that was built in 1843 at the intersection of 5th Street and Girard Avenue. From the day of his funeral to this day, people have come to honor this saint and to pray to him.