Nearby Attractions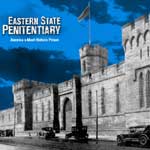 Courtesy of Eastern State Penitentiary
Eastern State Penitentiary
Opened in 1829 as part of a controversial movement to change the behavior of inmates through "confinement in solitude with labor," Eastern State Penitentiary quickly became one of the most expensive and most copied buildings in the young United States. It is estimated that more than 300 prisons worldwide are based on the Penitentiary's wagon-wheel, or "radial" floor plan.
Some of America's most notorious criminals were held in the Penitentiary's vaulted, sky-lit cells, including bank robber Willie Sutton and Al Capone. After 142 years of consecutive use, Eastern State Penitentiary was completely abandoned in 1971, and now stands, a lost world of crumbling cellblocks and empty guard towers.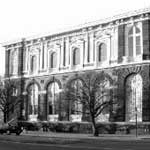 Courtesy of The German Society of Pennsylvania
The German Society of Pennsylvania
Every week, something fun is happening at the German Society of Pennsylvania. Lectures, Panel Discussion, Movies, German soccer broadcasts, and music fill our home on Spring Garden Street in Philadelphia.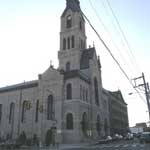 Courtesy of St. Peter's Church
St. John Neumann Shrine
Here at St. Peter's Church, Saint John Neumann was buried in 1860. He was buried in the floor of the basement of a spacious baroque church that was built in 1843. From the day of his funeral to this day, people have come to honor this saint and to pray to him. So the Parish of Saint Peter's has always been the host, so to speak, of devotion to Saint John Neumann. Here is a picture of the church at the corner of Fifth Street and Girard Avenue. The wires and the traffic make clear that this is no unearthly castle. It is a real parish in a real city, welcoming people who pray to a saint who remains an active member of this Philadelphia, this Archdiocese, this Parish. The Saint is still in the basement, though now it is a lower church. The slab that lay over his tomb still rests in the floor. His body, however, lies beneath the main altar. People still feel close to him. They come right up and press their hands against the glass of the altar.