Kayaking and Canoeing at Dry Tortugas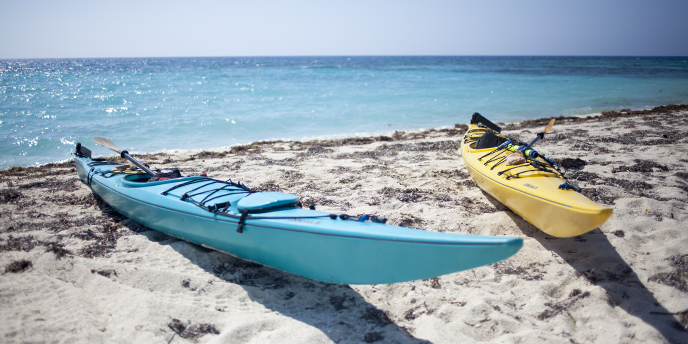 Dry Tortugas National Park is one of the most beautiful marine areas to explore in the National Park Service.
The Trip to this park is a commitment of time and visitors should plan how best to experience this unique place. If you're one who enjoys getting out on the water and exploring - Consider bringing along your own canoe or kayak. (There are no rentals available at the park).
The ferry service to the park (drytortugas.com) will transport your gear but you'll need to make advance reservations and plan accordingly for food and water during your stay.
Slipping along the water in a kayak or canoe is a great way to explore Garden Key, and weather depending, visit nearby Loggerhead Key as well.
SAFETY FIRST - be sure to file a float plan with the rangers or let someone know you're boating plans and bring along a communications device. This is an extremely remote area which makes it a great place to explore, but should be done with safety in mind.